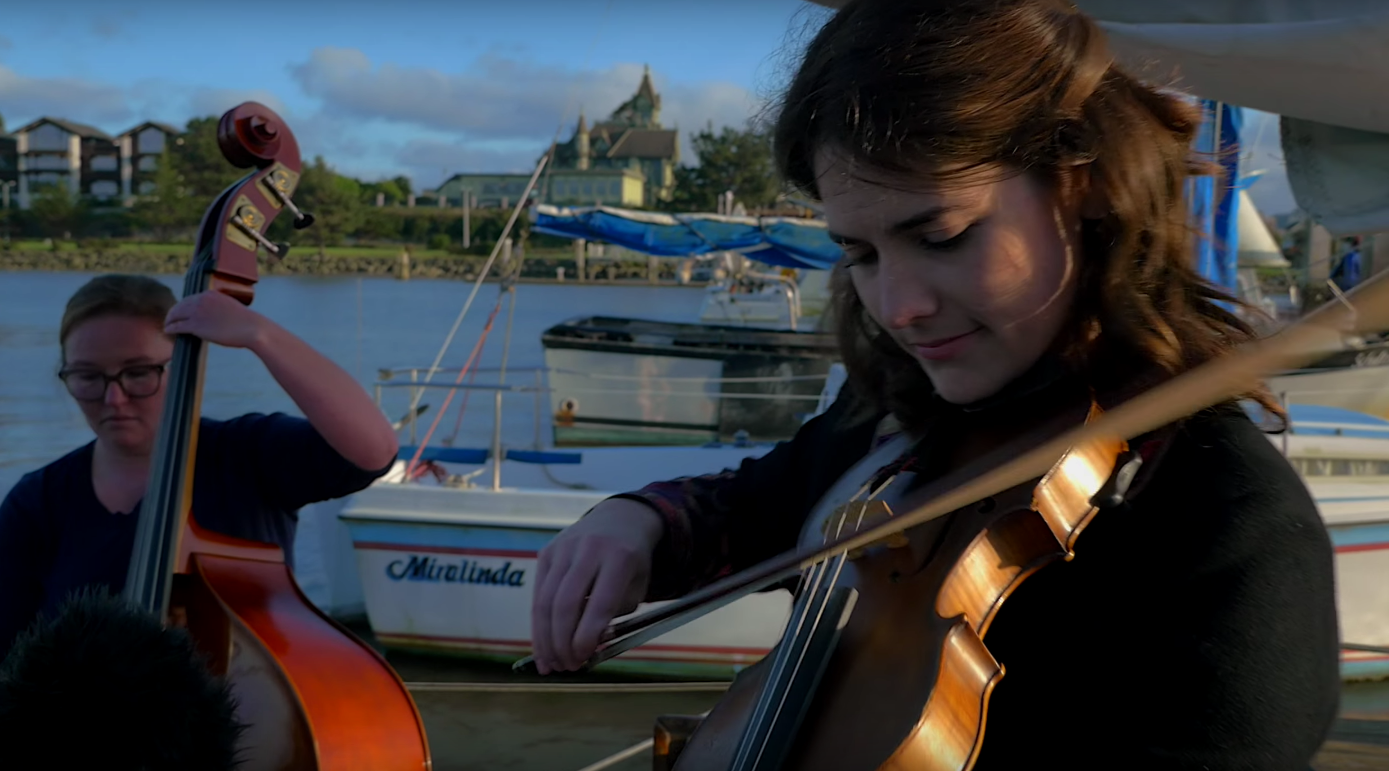 Believe it or nah, it's been over five months since the last Humboldt Live Sessions clip. Nuts. But. Recently our man Chuck wiped the dust from his lens and spent a spell hanging on Humboldt Bay hanging with new-ish local folk trio No Pardon — that's Rosalind Parducci on fiddle and vocals, Amber Grimes on the upright bass and ol' Chris Parreira on guitar.
Now, hop aboard the Yara and take a step toward immortality by listening to the group's song "Live Forever," below. If your ears are pleased, you can catch No Pardon this Friday at Humboldt Brews opening up for the No Good Redwood Ramblers.
Humboldt Live Sessions music videos are produced by Chuck Johnson and feature local/travelin'-through musicians in non-traditionally musical Humboldt locations.
Previous Humboldt Live Sessions: