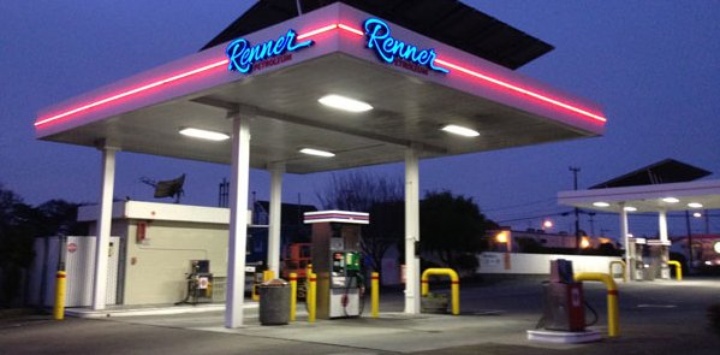 Press release from Valley Pacific Petroleum Services:
Valley Pacific Petroleum Services, Inc. of Stockton, California, a family-owned fuel and lubricant supply company that will celebrate its 70th anniversary next year, today announced the acquisition of L&M Renner, Inc. (also known as "Renner Petroleum").

The new stockholders have expressed an interest in keeping the Eureka-based petroleum company, a leading distributor in California's North Coast region, a locally-managed and community-focused operation.

The Renner family and Renner Petroleum have been in the fuel and lubricant distribution business in the Eureka-Fortuna-Garberville area since the late 1940s. Larry Renner owned and operated the business for many years before bringing in his son, Mike, in the late-1970s. Since becoming sole-owners in the 1990s, Mike and Mari Lou Renner have enjoyed playing a key role in the North Coast economic community. In recent years, Renner Petroleum also expanded into the Sonoma County area with an office/warehouse in Cloverdale.


Established in 1947, Valley Pacific is a family-owned company that traces its origins to the end of World War II and the return home of navy veteran Durrel Woolsey. Through the years, the company has grown throughout the San Joaquin Valley and along California's Central Coast under the guidance and ownership of Norman Crum and his sons Nathan and Grant. They purchased Woolsey Oil in 1994 and later renamed it Valley Pacific Petroleum Services.

Specializing primarily in rural environments, the company supplies fuel and lubricants to agricultural, commercial, governmental, industrial and transportation customers in addition to both branded and unbranded service station dealers. Importantly, Valley Pacific has won numerous state and national safety awards. (See www.vpps.net.)

The newly combined company of around 200 employees will be headquartered in Stockton but will operate the Renner business with local management and community-focus.


"As a family-owned company from a rural area, we realize how important it is to stay engaged with the community," said Crum, President and CEO of Valley Pacific. "The Renner team has built a strong foundation of clean, safe, dependable, friendly service and we intend to keep that tradition alive. Renner customers should continue to see the same high-quality service they've grown accustomed to."
Mike Renner stated, "In our talks with Valley Pacific, it became apparent that we have much in common. With our community in mind, Renner is now aligning its future with a family-owned company from the agricultural areas of the state. They bring experience, resources and technology to the company that will carry on the vision we have for our customers for years to come. We only want the best for this community to which we owe so much."

In addition to Renner Petroleum's facilities in Eureka, Fortuna, Garberville and Cloverdale, Valley Pacific also has 11 offices from Salinas to Santa Maria, and from Lodi to Bakersfield.