Firefighters continue to make progress on the Tully Fire burning northwest of Weitchpec, which is now 80 percent contained.
The fire, started by an arsonist on Monday of last week, is holding at 599 acres. Two homes have been destroyed, but no other structures are currently threatened. Mandatory evacuation orders have long been lifted.
The Yurok Tribe and others are seeking the public's help in identifying the arsonist. From a recent Calfire situation report:
The Bureau of Indian Affairs would like to encourage anyone who witnesses, or has knowledge of an arson fire to call the WETIP Arson Hotline at 1 (800)472-7766. Callers remain anonymous and rewards of up to $10,000 are offered for information that leads to the arrest of persons participating in arson activity. Current Tully Fire information from Calfire can be found at this link.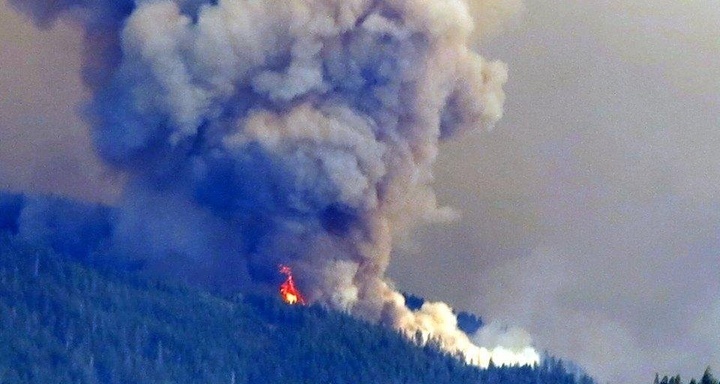 Meanwhile, firefighters continue to battle and mop up a trail of fires along the Siskiyou County side of Highway 96.
The Pony Fire, a 2,860-acre lightning fire burning 15 miles southwest of Happy Camp, was reported to be 90 percent contained on Aug. 11. The U.S. Forest Service anticipates the fire will be 100 percent contained by Sept. 30.
The Gap Fire, which ignited 2 miles north of the Oneil Campground on Saturday, has exploded to 12,829 acres, growing by 4,000 acres since yesterday.
The U.S. Forest Service reports that heavy fuels caused by years of drought, and many erratic winds have led to the fire's rapid growth.
The fire has recently jumped across the south end of highway 96 near Horse Creek. However, the road remains open with traffic control in the area.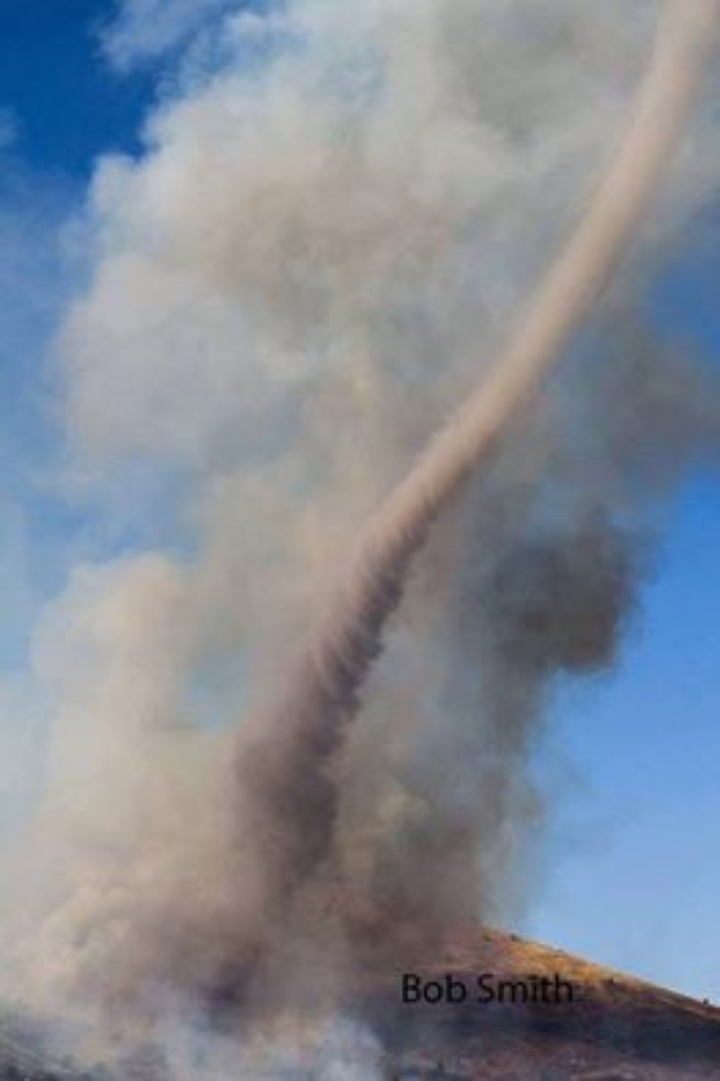 There are no mandatory evacuations at this time. The fire is 5 percent contained.
The Grade Fire, burning north of Yreka was fully contained yesterday.
The 710-acre fire claimed 5 homes south of the Highway 96, I-5 interchange since igniting on Aug. 24.
The blaze drew considerable media attention last Thursday, when several ash devil pictures were published on the Medford Oregon National Weather Service's Facebook page.
"Firewhirls and ash devils are not uncommon in wildfires on unstable days," The Facebook post reads. "Strong updrafts from the heat of the fire (or even just the blackened ground) are able to turn the horizontal vorticity (spin) into the vertical and give rise to these spinning columns of air. These are signs of vertical wind shear and extreme instability, and they are very dangerous to firefighters."