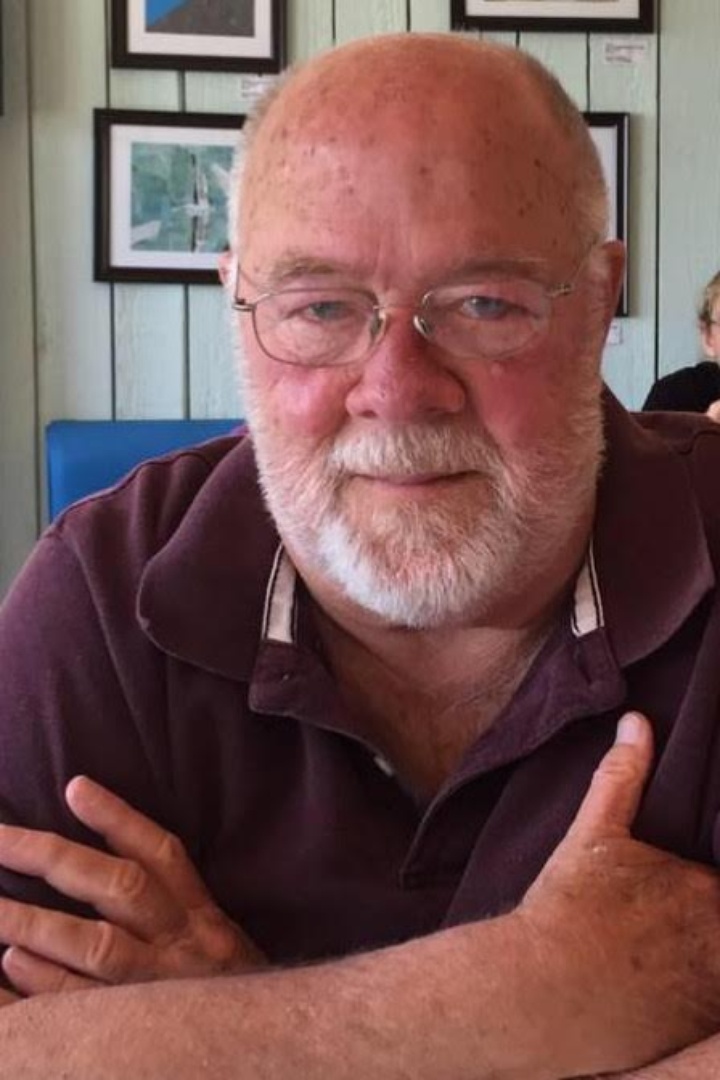 George Walker Sonntag III passed away at 12:30 a.m. on December 4, 2016, at the home of his sister and brother-in-law, Mitch and Melinda Fears, in Eureka, CA, having spent the weekend surrounded by family.

George, 71, was born in Evanston, Illinois, on March 3, 1945, to Helen Joanne North and William Wayne Shepard. He was adopted by George Walker Sonntag Jr. and Lucille Marie (Haggerty) Sonntag and grew up in Harrod's Creek, Kentucky, with his sister Lucy, two years his junior. George went to a private school and excelled at soccer, earning the nickname "Squirrel" for his short stature and speed at kicking the ball around. He graduated college at Vanderbilt University in Nashville, Tennessee, where he studied civil engineering. Rather than wait to get drafted, he then joined the army and served in Korea during the Vietnam War, afterwards returning to work for the Metropolitan Sewer District as a Civil Engineer in Louisville, Kentucky.
George was married twice, first to Joanne Berti and then to Betty Moulton. His only daughter, Gayle Sonntag Clements, was born August 18, 1972.
In the 1980s, George searched out his birth parents, only to discover that they had been searching for him as well. After George was born, high school sweethearts Helen Joanne North and William Wayne Shepard married, and had four more children, George's "new" siblings. And when the various members of the Shepard family moved to Eureka, California, in the 1990s, George retired from his position in Louisville, and moved to Eureka as well.
George was preceded in death by his parents, Bill and Joanne Shepard and George and Marie Sonntag. George is survived by his sister Lucy, daughter Gayle and son-in-law David Clements, ex-wives Joanne and Betty, and his brothers Greg and Mark Shepard, sisters Sue Portugal and Melinda Fears, and their wives, husbands and extended families, including the children and grandchildren of ex-wife Betty Moulton, and niece, Megan Jones, who was his recent caregiver.
Besides his love of soccer, George was an avid baseball fan, and pitched many games for the Redwood Rebels over the last 15 years. He also loved reading about history. But he is perhaps best remembered for his dry wit—delivered in his sweet, soft Southern drawl—and his kindly nature. He was always a gentle, loving, giving man with not a bad word for anyone. He will be sorely missed by family and friends, new and old.
A private service will be held by the family on Sunday, December 18th, at 1:30 pm. For details, contact Melinda Fears at fearsshepard@sbcglobal.net or Sue Portugal at portugalsue@yahoo.com.
# # #
The obituary above was submitted by George Sonntag's family. The Lost Coast Outpost runs obituaries of Humboldt County residents at no charge. See guidelines here. Email news@lostcoastoutpost.com.