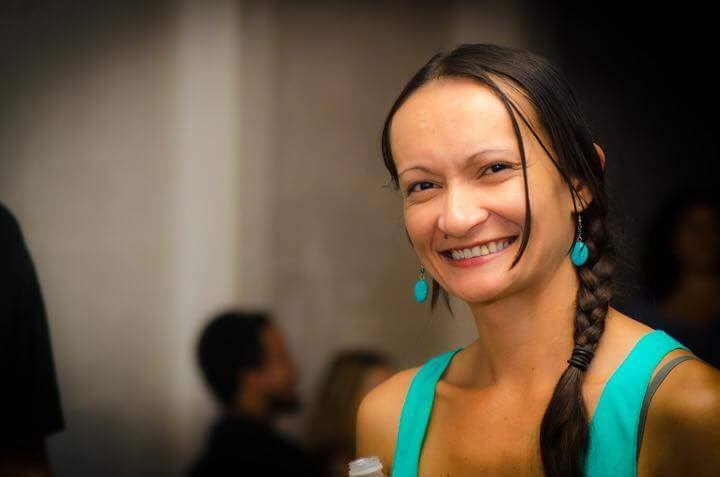 Mendocino County Sheriff's Office press release:
During the late evening hours of 12-03-2016, Deputies from the Mendocino County Sheriff's Office heard radio traffic from the California Highway Patrol regarding a solo vehicle collision in the area of Mile Post Marker 50 on North Highway 101 in Willits, California.
Deputies responded to the collision scene as it was reported the driver, reportedly a female, of the vehicle had fled the scene on foot after having a brief conversation with a motorist who stopped to provide assistance.

During the conversation the female stated she did not want to be contacted by law enforcement personnel.

Upon arrival Deputies searched the immediate area of the collision scene with assistance from the Little Lake Fire Department. The search was aided by a handheld heat detection device and ultimately the search did not reveal the presence of the female. Officers from the California Highway Patrol also conducted a search of the area and were unable to locate the female.

During the evening of 12-06-2016 Deputies began to receive third hand information that the female, identified as being Maria Shelley Young-Falkenberg, was possibly a missing person in connection with the collision.

Deputies contacted Young-Falkenberg's family and began investigations as it was possible that she fled the collision scene on 12-03-2016 and was staying somewhere in Humboldt County.

Deputies determined during the afternoon of 12-07-2016 that Young Falkenberg was not in Humboldt County and had not been in contact with any known family or friends after the collision.

On 12-08-2016 at 7:00 AM the Mendocino County Sheriff's Office facilitated a search and rescue operation focused on the area of where the collision had occurred.

This search was conducted with personnel from the Mendocino County Sheriff's Office, Mendocino County Search & Rescue team, California Office of Emergency Services, California Department of Fish & Wildlife, Lake County Search & Rescue team, CALTRANS, Little Lake Fire Department and California Highway Patrol.

The Little Lake Ranch (special assistance from ranch manager Chris Bartow) provided accommodations for the establishment of a command post and provided for the needs of the personnel dedicated to the search efforts.

At approximately 9:30 AM searchers found Young-Falkenberg deceased underneath approximately 3 feet of water in a marshy area approximately 1,000 feet from the 12-03-2016 collision point.

An autopsy will be conducted at a later date in connection with the Coroner's Investigation into Young-Falkenberg's death.