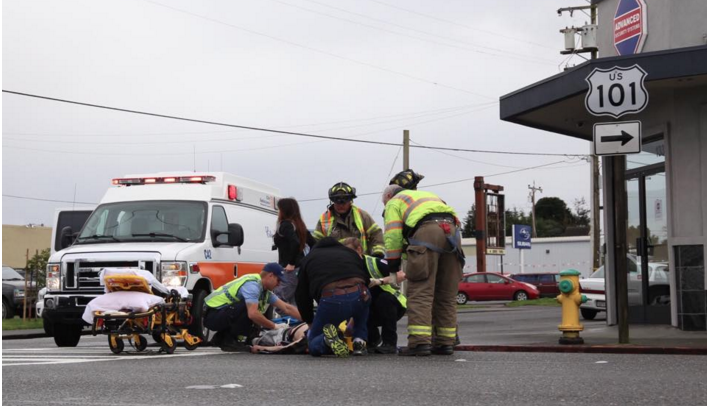 PREVIOUSLY: Pedestrian Suffers Major Injuries After Being Struck By Vehicle on Eureka's Fourth Street
# # #
Eureka Police Department
On 02/18/16 at approximately 3:16 p.m. the Eureka Police Department responded to 4th and O Streets for the report of an injury collision involving a pedestrian and a vehicle.

The preliminary investigation revealed that the pedestrian, 61 year old male of Eureka, was walking south across 4th Street in the crosswalk. The driver, a 58 year old male of Ferndale, was making a left turn from O Street on to 4th Street when his Dodge pickup struck the pedestrian in the roadway.

The pedestrian suffered major head injuries and was transported by ambulance to the hospital. He was flown out of the area for treatment and is in critical condition. Alcohol/drugs do not appear to be a factor in this collision. This is an ongoing investigation. Any witnesses are asked to call Officer Hill at (707) 441-4060.