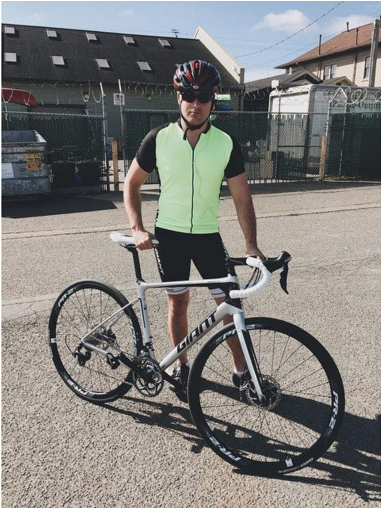 How about this? Two days ago LoCO's John Ferrara reported something of a downer — local man Jimmy Stivers had a rather expensive bicycle stolen out of the garage of a home he was in the process of moving into on California Street in Eureka. Oh, and by the way Stivers is a veteran who was recently diagnosed as legally blind and had acquired the bike because he could no longer drive a car.
Sigh.
The community response to Ferrara's post was overwhelming — it was shared nearly a thousand times on Facebook and provoked hundreds of comments from people wanting to support Jimmy and asking how they could help.
"[A]s I am sitting here reading all of the comments of support and adoration from our community, I am brought to tears," Jimmy's wife Katie wrote on LoCO's Facebook page in response to the e-lovefest. "I am trying to find the words to express how grateful and thankful I am for all of your help and kind words."
As often happens when bad things happen in the Internet age, yesterday a fundraising page was set up with the aim of collecting money to purchase a new bike for Jimmy. The monetary goal of the GoFundMe page set up by Jimmy's friend Arthur Doers was to raise $2,000.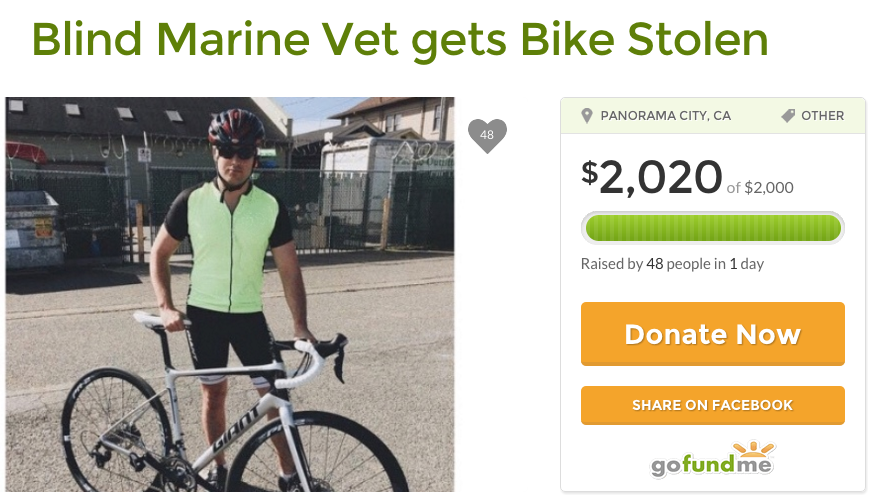 Well, one day later at the time of this writing and with 50 people donating, the page has raised $2,070.
Kudos, community.
Seeing as the the bike was actually valued at more than the $2,000 goal, if you'd like to kick in — or if you'd like read messages left by donators — click on over to Jimmy's GoFundMe page.
PREVIOUSLY: Bicycle Stolen From Blind Veteran as Family Moves Into New Eureka Home