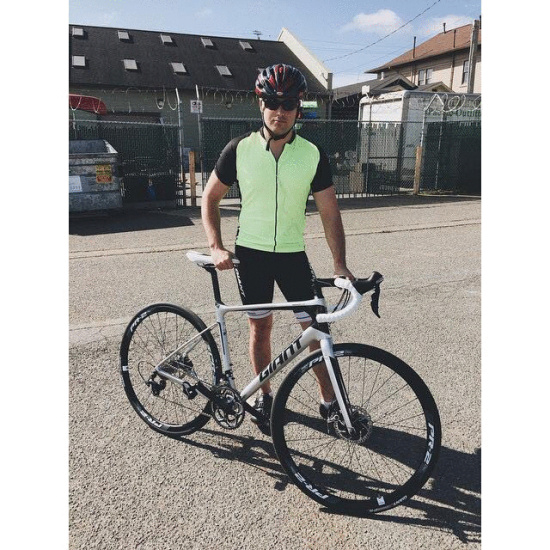 After he was forced into an early retirement from the U.S. Marine Corps and lost his driver's license due to a degenerative eye disorder, Jimmy Stivers bought a bike.
The bike served a means of independence and transportation for the newly diagnosed blind man.
"I got myself this bike because I'm legally blind and had to sell my car," Stivers said. "I would ride it on the streets and even take it down the 50 mph corridor in McKinleyville. It's Probably not the safest thing to do, but it makes me happy."
Despite losing his central vision, the 29-year old is still able to get around with the use of his peripherals.
But as the Eureka native and his family moved into their new home on California Street this morning, the bike was swiped from their garage.
Jimmy's wife Katie quickly put the word out on social media, in hopes of recovering the stolen bicycle.
"We just the got THE BEST welcome to the neighborhood gift!," Katie Stivers wrote in a Facebook post. "Jimmy's $2,000 bicycle was just stolen from our garage as we're moving in!"
With accessories, Jimmy Stivers said the Giant Defy Advanced 3 bicycle cost him nearly $2,500.
"It's surprising when you spend a couple thousand dollars on a bike and it doesn't even come with pedals," Stivers said.
After serving three overseas tours during his nine years in the military, the retired veteran often enjoyed taking bike rides with his wife and eldest daughter.
The family is asking for the local community to be on the lookout for Stiver's bike. The bike has a silver frame and white tape on the handlebars.
Anyone with information on the bike's whereabouts can contact the Eureka Police Department, or call Stivers on his cell phone at (843) 694-1101.