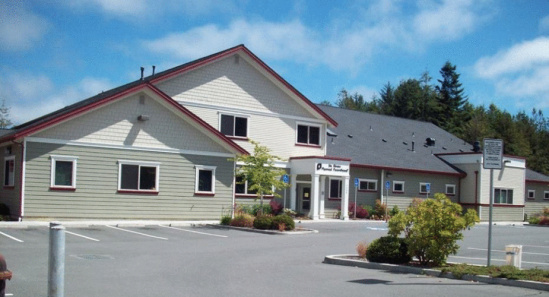 Humboldt County Sheriff's Office press release:
On Thursday, June 30, 2016, at about 9:15 p.m. Humboldt County Deputy Sheriffs received a report from the Federal National Veterans Crisis Line (FNVCL) of someone calling in a bomb threat to Planned Parenthood in Eureka. The FNVCL gave Deputies the phone number of the caller which led to an address in McKinleyville. Deputies responded and contacted a male juvenile in McKinleyville. After questioning that juvenile, Deputies responded to the Youth Services Bureau in Eureka. Deputies contacted a 14 year old male juvenile. Through the investigation it was determined the 14 year old male juvenile was responsible for making the phone calls to FNVCL.

The juvenile male was arrested and booked into Juvenile Hall for making a false bomb report and making a false report of an emergency.

Anyone with information for the Sheriff's Office regarding this case or related criminal activity is encouraged to call the Sheriff's Office at 707-445-7251 or the Sheriff's Office Crime Tip line at 707-268-2539.