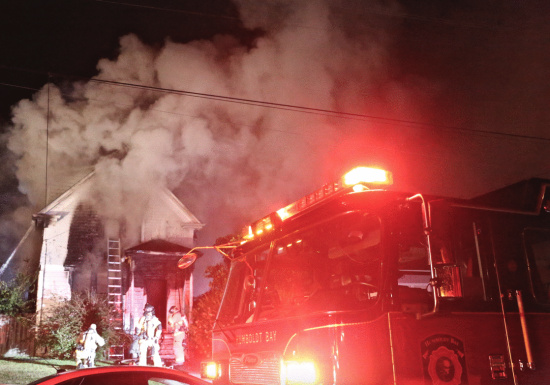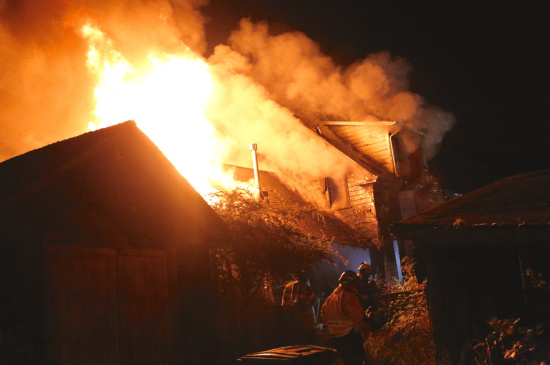 UPDATE, 2:01 p.m.: An online fund has been set up for local nurse Peggy Friehauf, the woman who, along with her daughter, lost their home in the blaze.
# # #
UPDATE, 7:33 a.m.: Humboldt Bay Fire press release.
# # #
UPDATE, 2:02 a.m.: "It's going to be a long night," Hulbert said. While the fire is contained for the most part, he said there are numerous potential hotspots in the walls that will need to be checked. Lots of chainsaw work.
As for the cause of the fire, that is still under investigation. Sadly though, the missing pooch has perished.
# # #
UPDATE, 1:18 a.m.: LoCO spoke briefly to HBF Battalion Chief Kent Hulbert who said the initial report he received was that the flames likely started in a shed located in the back of the structure. According to Hulbert, the child of the house was awoken by flames she saw directly outside her window. She then rushed to wake her mother and the pair escaped unharmed.
"They are extremely lucky they got out," Hulbert said.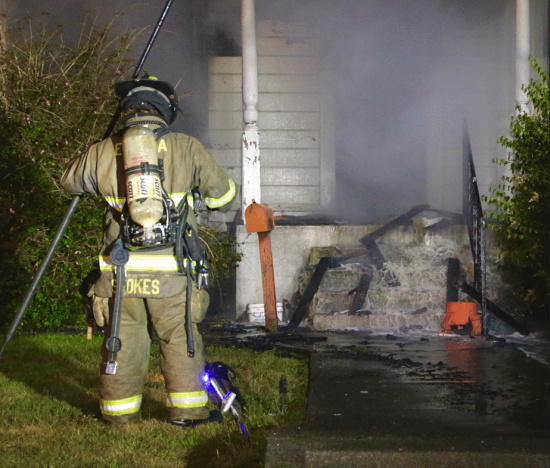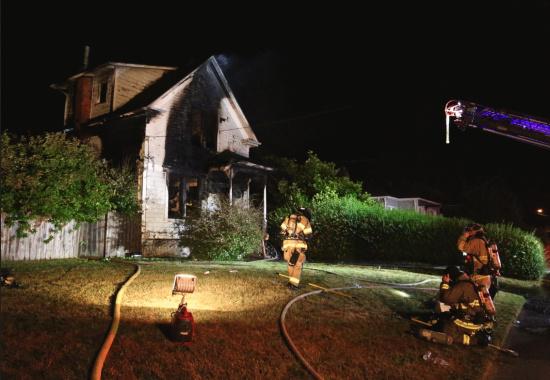 # # #
UPDATE, 1:03 a.m.: The flames have been extinguished. Humboldt Bay Fire is fighting a defensive fire at this point. The human residents of the house — a woman and a child — made it out safe. One dog made it out. Another is as of yet unaccounted for.
# # #
Original Post: Humboldt Bay Fire is currently battling a residence fully engulfed in flames on I Street between 17th and Del Norte Streets. Arcata, Samoa and Loleta Fire have been asked to respond to the scene. I Street is currently closed to traffic.
We will update this post when we know more.