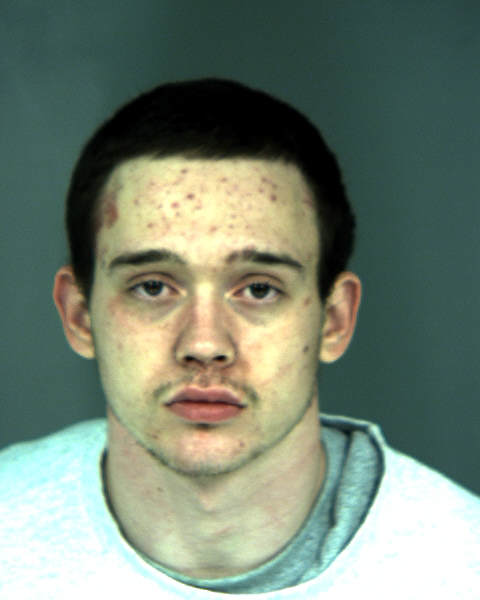 Humboldt County Sheriff's Office press release:
On Monday, February 29, 2016 at about 5:30 p.m. Humboldt County Sheriff Deputies responded to the 3300 block of 18th Street in Eureka for a report of an intoxicated male who was walking around with his pants down around his ankles. When deputies approached the area the suspect ran away from them. Deputies pursued in their vehicles and followed the suspect to a residence on the 1800 block of Circle Dr. The suspect fled into a shed in one of the back yards. Deputies cornered him and a brief altercation ensued. The suspect continued to fight the deputies and was subsequently tased. Deputies received minor abrasions during the scuffle.

The suspect was taken to a local hospital for medical clearance because of the tasing. At the hospital the suspect spat at deputies and medical staff. A mask was placed over his mouth to prevent him from expectorating on those nearby. The suspect was cleared by the hospital and taken to the Humboldt County Correctional Facility where he was positively identified as 18 year old Jacob Richards of Korbel. Richards was arrested for battery on a peace officer, resisting arrest, and disorderly conduct.

Anyone with information for the Sheriff's Office regarding this case or related criminal activity is encouraged to call the Sheriff's Office at 707-445-7251 or the Sheriff's Office Crime Tip line at 707-268-2539.