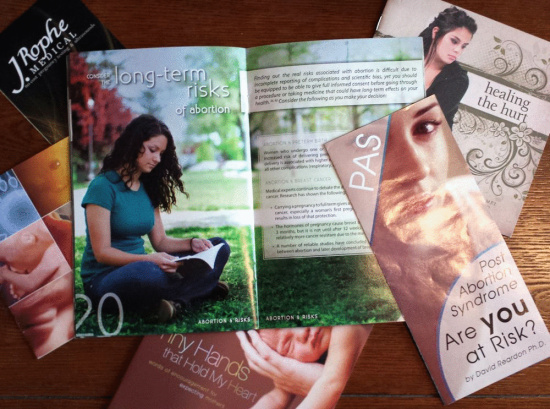 Three anti-abortion organizations, including Eureka's Pregnancy Care Center of the North Coast, are trying to avoid following a new state law in part by suing the officials responsible for enforcing it, including Eureka City Attorney Cyndy Day-Wilson and Humboldt County Counsel Jeffrey S. Blanck.
The dispute concerns the Reproductive Freedom, Accountability, Comprehensive Care and Transparency (FACT) Act, which was signed into law by Governor Jerry Brown last year and went into effect Jan. 1. It requires licensed health care facilities to post or distribute a notice that reads:
California has public programs that provide immediate free or low-cost access to comprehensive family planning services (including all FDA-approved methods of contraception), prenatal care, and abortion for eligible women. To determine whether you qualify, contact the county social services office at [insert the telephone number].
Unlicensed "pregnancy centers" also have to post a notice that reads:
This facility is not licensed as a medical facility by the State of California and has no licensed medical provider who provides or directly supervises the provision of services.
The legislation was widely viewed as a means of countering the false and misleading health information employed by so-called crisis pregnancy centers, which are federally funded but typically run by religiously affiliated groups intent on dissuading women from having abortions. (The Outpost previously wrote about the tactics employed at J. Rophe Medical, the licensed Eureka clinic operated by Pregnancy Care Center of the North Coast.)
Three organizations — Pregnancy Care Center of the North Coast plus LivingWell Medical Clinic in Grass Valley and Confidence Pregnancy Center Inc. in Monterey County — are challenging the law, claiming it violates their rights to free speech and free exercise of religion.
The anti-abortion groups' efforts have been unsuccessful thus far. In December U.S. District Court Judge Jeffrey White denied their request for a preliminary injunction, which would have blocked enforcement of the law until the case is settled. So the groups are trying a different tack. They have named local officials in Humboldt, Mendocino and Nevada counties as defendants, and they're offering to drop those officials from the suit only if they agree not to enforce the Reproductive FACT Act.
Neither Jeffrey S. Blanck with the county nor Cyndy Day-Wilson with the City of Eureka have responded to multiple calls and emails seeking comment, though they are likely considering the anti-abortion groups' ultimatum. Grass Valley City Attorney Michael Colantuono told the Nevada County Union in January that all six local-level officials named as defendants, including Blanck and Day-Wilson, "are considering whether to agree not to enforce the statute while the lawsuit is pending."
Since that story was written, the cities of Grass Valley and Salinas have agreed to settle, meaning officials there won't enforce the law. Salinas City Attorney Christopher Calihan told the Monterey County Weekly, "The law creates liability, and as the city attorney my job is not only to enforce the law, but to protect the city from lawsuits."
Last week a group of pro-choice advocates delivered petitions signed by more than 25,000 state residents "demanding that Eureka City Attorney Cindy [sic] Day-Wilson and Humboldt County Counsel Jeffrey S. Blanck resist anti-choice bullying and aggressively enforce the Reproductive FACT Act," according to nonprofit NARAL Pro-Choice California. In a press release the group called the plaintiffs' tactics "an egregious act of legal bullying."
"A woman should have accurate information about all of her options to help make the best decision for herself and her family," said Adrienne Bousian, vice president of public affairs of Planned Parenthood Northern California, which operates the Eureka Planned Parenthood clinic. "Information should not be provided with the intent of coercing, shaming, or judging a woman."
DOCUMENTS:
PREVIOUSLY: