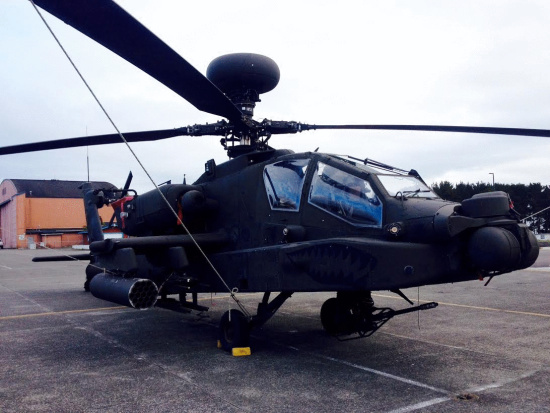 You might notice three military-grade death machines flying through Humboldt County today.
The Apache Helicopters landed at the Arcata-Eureka airport around 7 p.m. last night to refuel and a stay the night before continuing on their way to Fort Lewis in Washington.
Program Director with the Humboldt County Aviation Division Emily Jacobs tells the Outpost that the helicopters should takeoff from the airport later today.
"Right now they're fueled up and sitting on the ramp hoping the weather will break," Jacobs said. "As soon as it does they will be up and away."