The Arcata Fire District has issued a press release summing up today's events:
At approximately 12:40 P.M. Arcata Fire District was dispatched to investigate possible smoke in the Arcata Community Forest. The fire was first reported as a smoke check in the community forest with multiple calls to 911.

While responding Arcata fire unit reported a large column of black smoke and a possible structure fire and a full structure response was requested. Once on scene the first arriving engine confirmed it was a fully involve structure. The first engine established fire attack on the burning structure to protect exposures as well as fire progressing into the wildland area. The second arriving engine laid water supply and assisted with fire attack. The fire was completely contained in approximately one hour.

Arcata Fire District responded with three engines, one water tender and three chief officers. Blue Lake Volunteer Fire District responded with one water tender and a chief officer. Fieldbrook Volunteer Fire District responded with one water tender. CalFire responded with one engine and a chief officer to the scene and another engine to cover the McKinleyville area. Humboldt Bay Fire responded with one engine to also provide coverage for the Fire District.

Arcata fire personnel were able to save several dogs that were kenneled near the fire. All occupants were accounted for and no injuries have been reported. The fire is currently under investigation.
# # #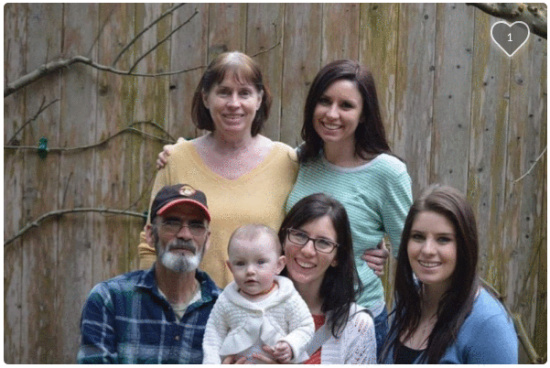 UPDATE, 3:31 p.m.: Before the remains of the house destroyed in today's fire were even fully cooled, a GoFundMe page aiming to raise money in support of the family displaced by the blaze has hit the web. Here is the description from the "Help the Hurd's rebuild" page:
Today a loved, caring and very important part of our community tragically lost their family home to an unexpected fire. They are always the first to give any comfort and support emotionally and financially when someone finds themselves in need. They have provided all of us with their selflessness for years and it is our time to give back. Please show the Hurds how much we appreciate them in our community and in our lives. Any financial support you can give is much appreciated and needed.
If you are moved to donate, click here.
# # #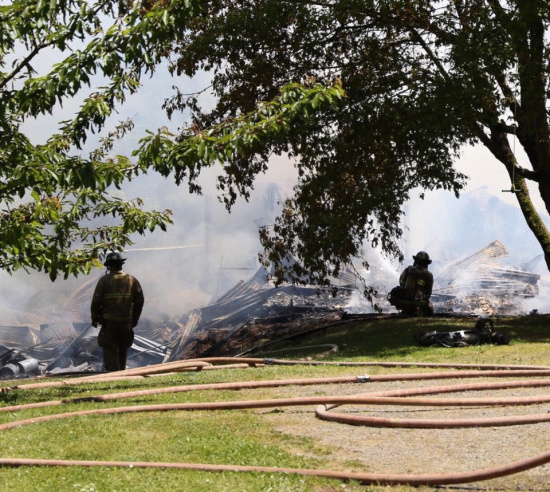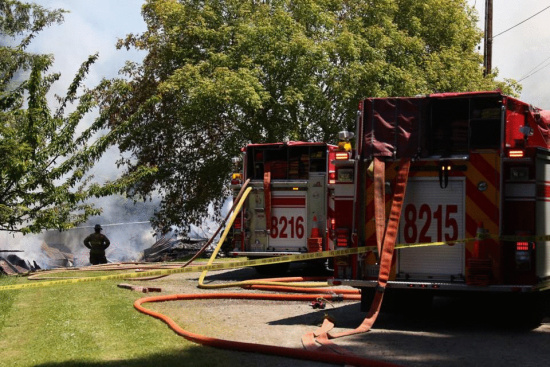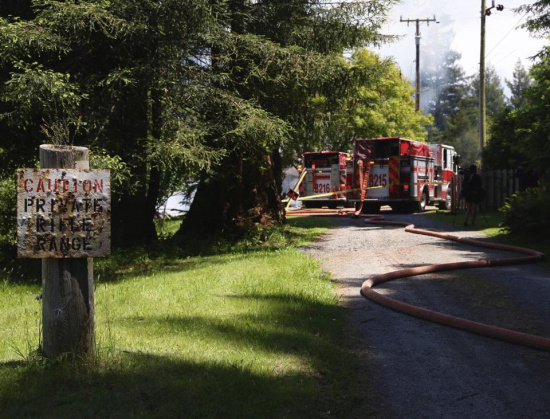 ###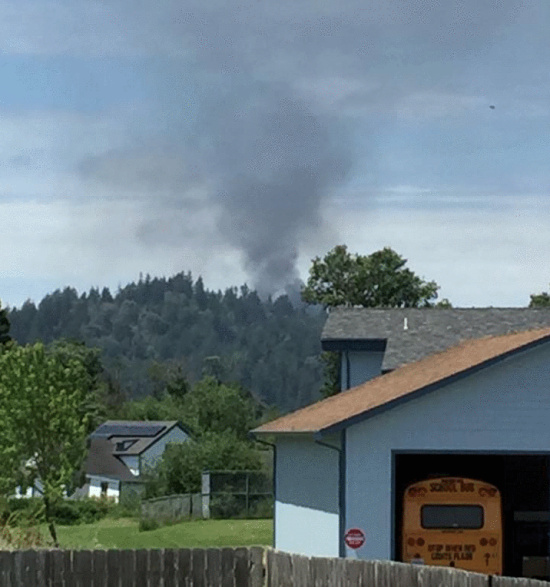 Humboldt Bay Fire and Arcata Fire are responding to Hilton Lane, just east of Arcata off Alder Grove Road, after reports of heavy black smoke in the area.
Scanner traffic indicates that this appears to be a "fully involved structure fire." Additionally, the blaze is said to have spread to nearby vegetation. Three water tenders are said to be en route.
We will update when we know more.