UPDATE, June 3, 5 p.m.: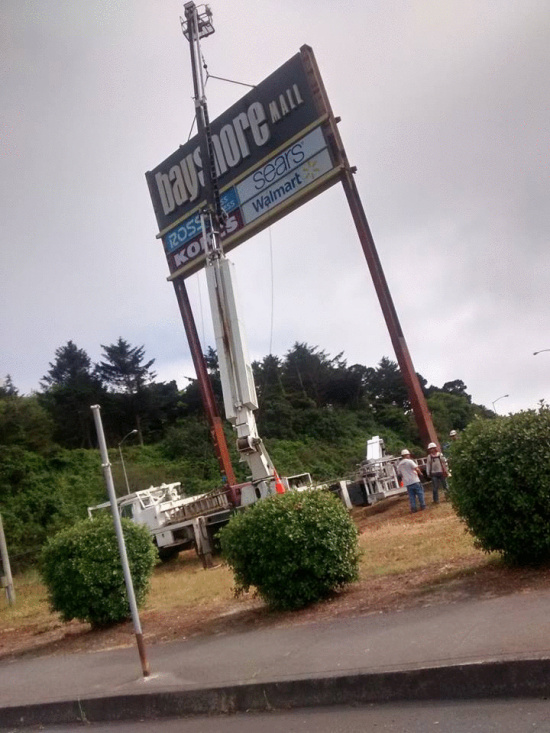 Behold, your new Bayshore Mall signage.
The new sign was hoisted onto its glorious pedestal today. The sign is also fitted with store banners to help remind you where you can spend your money.
###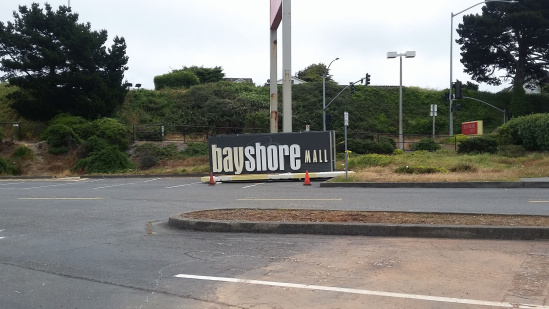 Photo by Hank Sims.
It appears that the Bayshore Mall is going through a rebranding process.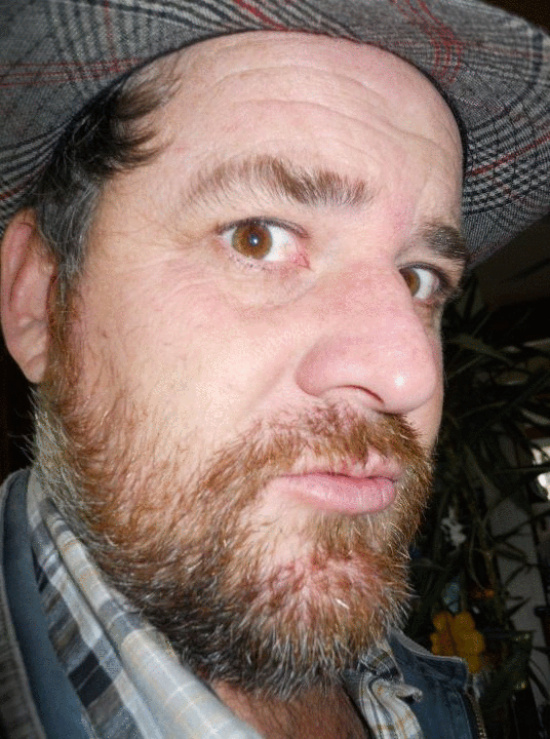 LoCO Editor Hank Sims discovered this new Bayshore Mall sign (pictured above) as he rummaged the local Sports Authority's going-out-of-business sale earlier today.
The mall has been the scene of many protests and strange happenings in the last few years; an image mall management may want to distance the shopping center from.
We will give you an official update when management returns to its ivory tower of scented candles and pepperoni-pretzel bites later this week.
As for Sims, he reluctantly reports that everything in Sports Authority is on sale except for the Golden State Warriors gear he highly coveted. It seems that the diehard fan will have to continue wearing his old Warriors gear, which he certainly owns, because only a bandwagon fan would buy their first T-shirt during the conference finals.