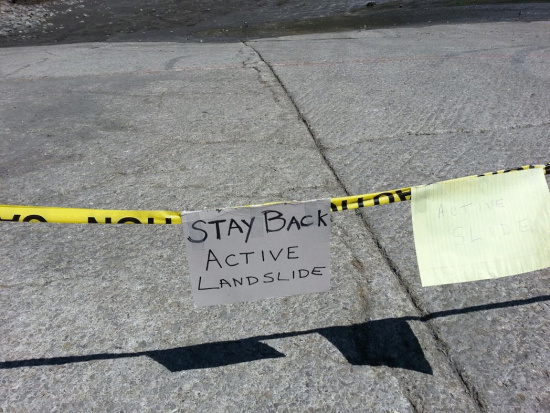 Beachgoers were evacuated from Shelter Cove Beach this afternoon, after large chunks of the bluff came crashing down onto the sand below.
On duty officer for Shelter Cove Fire Nick Pape told the Outpost that no one was injured. However, four slides remain active in the area south of the boat ramp.
"Pretty much the whole edge of the beach is unstable," Pape said. "There was a group that was very close to it. They got out of the way in time, but it was a close call."
Shelter Cove Fire crews evacuated the beach as a precaution, and are advising people not to walk under the bluffs.
Shelter Cove Fire Public Information Officer Cheryl Antony said nine firefighters responded to the scene, and an ATV was used quickly to evacuate the beach.
"An ATV hustled to evacuate all the people that were on the other side of the slide to get them back before high tide," Antony said. "The slide had taken up a lot of the beach."
The beach is still open,