The day before the election, Leonard Cohen died. Two sad landmarks, back to back. Maybe his death was an omen of what was to come, I wouldn't put it past the guy, there was always something otherworldly and mystical about him—put it down to his Jewishness, his Polish-Lithuanian parentage; "I had a very messianic childhood," he said. For some Cohen was a singer, poet, songwriter. For me, he was a troubadour. (Bet he would've been gracious if he'd gotten the Nobel Prize for Literature!)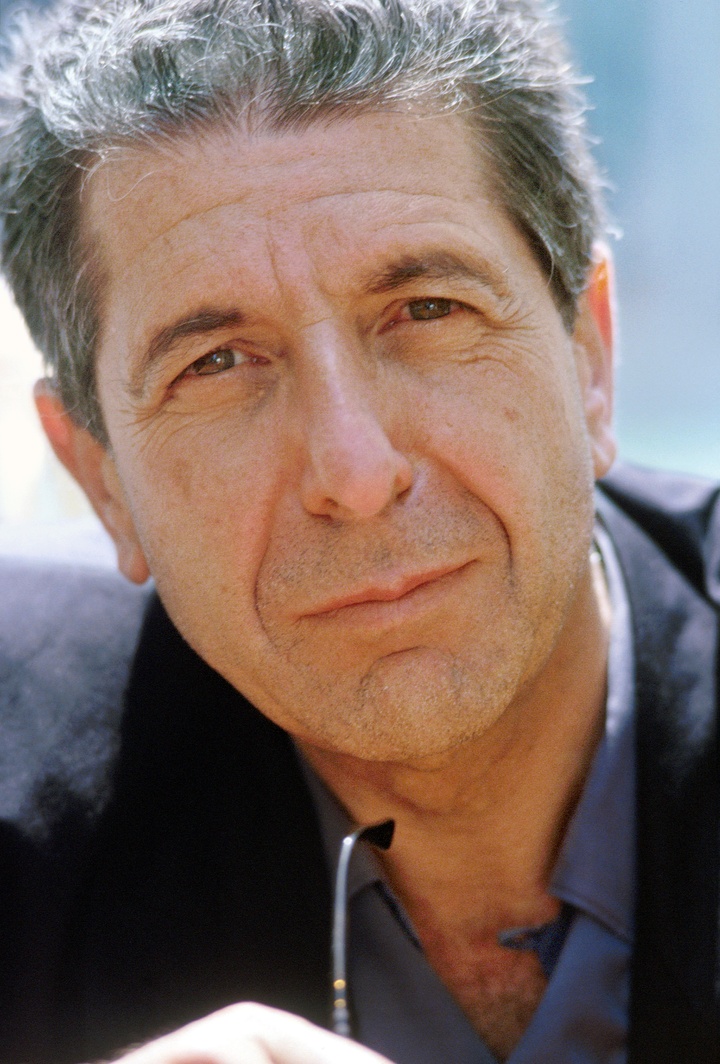 Of course, to call him a singer is giving far too much credit to his baritone, which became increasingly gravelly and hoarse the older he became. In Tower of Song, he spoofed his own talent, crooning the line "born with the gift of a golden voice." It was other "real" singers who showed just what his songs were made of. Those who recorded his songs are a who's-who that extended beyond his basic folk. The 1995 album Tower of Song includes tributes by Don Henley, Bono, Aaron Neville and Sting. Peter Gabriel does a haunting, off-key version of Cohen's classic Suzanne (which gave him his big break when Judy Collins recorded it in 1966—as later did ABBA's Anni-Frid Lyngstad, Nina Simone, Bruce Springsteen and Joan Baez).

I discovered Leonard Cohen when I emigrated to Canada in 1970 and stumbled on a copy of "Beautiful Losers," his second novel (written on Hydra, the Greek island), experiencing that "this person knows me" chill which has happened just a very few, precious-yet-scary times in my life. I couldn't have been the only one so moved — the book has sold three million copies. Later it was his songs that touched me, so many of them. I have a special place in my heart for Please Don't Pass Me By, with which he once closed his live shows:
…I am blind, but you can see
Yes, I've been blinded totally
Oh please don't pass me by.
Well I sing this for the Jews and the Gypsies and the smoke that they made.
And I sing this for the children of England, their faces so grave…
He sang that for me as I went through the darkest months of my life, after my first wife and I separated. Day after day I'd come home from work wondering if the agony would ever end. I'd put on his "Live Songs" LP (released a year earlier, 1973) and Cohen would tell me all I needed to know at that time, that pain was part and parcel of life. No pain, no life. Leonard helped me survive that period. Others turn to booze, I turned to dirge.
The fact that his own life was sometimes a screw-up, that he was just like the rest of us, brought me some weird schadenfreude comfort. For a decade, he was a Rinzai Buddhist monk and personal assistant to abusive old Zen master Joshu Sasaki in the hills above Los Angeles. What was he thinking? (Was he thinking?) Sasaki was a creep of the first order! When Cohen re-emerged into the world, he discovered that his former manager had fleeced him of millions; despite winning a $9.5 million judgment, he collected nothing. Before that, he said in a NYT interview, "I didn't even know where the bank was."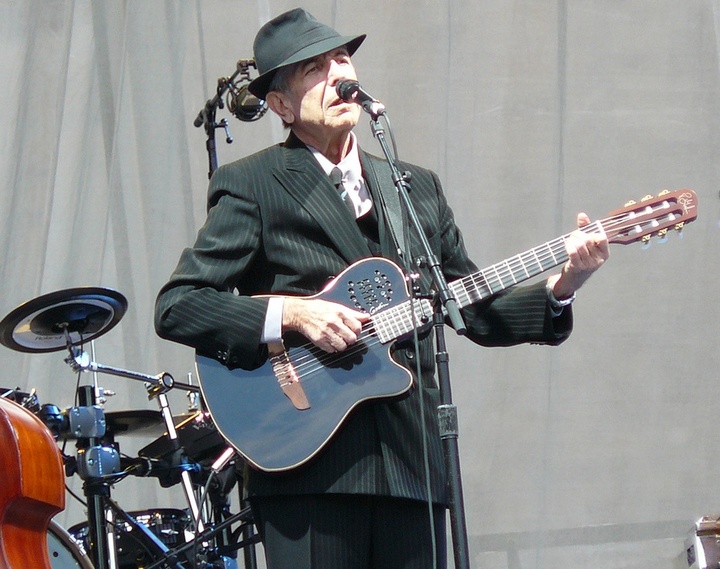 I can't write about Leonard without mention of Hallelujah, a hymn-ballad-anthem that I think everybody knows (to quote the title of another of his songs). After he'd worked on it for five years, his recording company, Columbia Records, initially rejected it in 1984. Hallelujah gone on to become one of the most recorded songs ever, with over 400 covers—it even made the Shrek soundtrack in 2001! Everyone, from Jon Bon Jovi to Bob Dylan, Neil Diamond to kd lang, Willie Nelson to Tangerine Dream, Bono to Jeff Buckley, Velvet Underground's John Cale (who first brought the song to greatness) and Cohen himself, all recorded it.
I could go on and on. An old friend swears that "There's a crack in everything/That's how the light gets in" gave him reason to live. For another, who still mourns Janis, it's the raw lyrics of Chelsea Hotel that hold special meaning: "You were talking so brave and so sweet/Giving me head on the unmade bed…"
Which seems a fitting place to stop.
###
Barry Evans gave the best years of his life to civil engineering, and what thanks did he get? In his dotage, he travels, kayaks, meditates and writes for the Journal and the Humboldt Historian. He sucks at 8 Ball. Buy his Field Notes anthologies at any local bookstore. Please.