Mendocino County Sheriff's Office press release: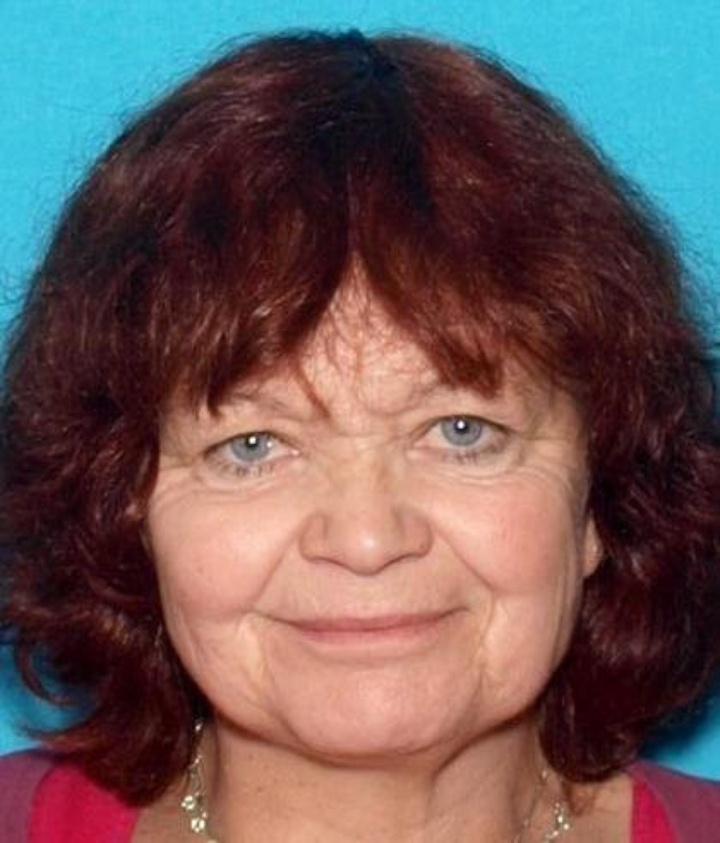 On the evening of 11/23/2016 the Mendocino County Sheriff's Office received a call of a missing mushroom picker in the area of 7.6 mile marker on Branscomb Road, between Highway 1 and Branscomb. Deputies were advised that missing person, Mary Dow, went mushroom picking with a nephew that afternoon but did not return to the vehicle as scheduled in the late afternoon.

Apparently the nephew and Dow voluntarily separated around 3:30 PM, as they looked for mushrooms in the thick timber off of Branscomb Road. The missing person was last seen wearing blue jeans, a gray hooded sweatshirt, and hiking boots.

The missing person is described as being 58 years of age with reddish gray hair. She is reported to be approximately 4'10" tall and weighing approximately 115 pounds. The missing person recently had a surgical procedure that may render her unable to speak. The public is encouraged to approach her if they think they may have seen her as she may not be able to call out for help.

The Mendocino County Sheriff's Search and Rescue Team searched the area on Thanksgiving but were unable to locate her. Today (11/25/2016) mutual aid resources from Lake, Marin, Contra Costa, Napa, and San Mateo Counties have responded as well as search dogs from the California Rescue Dog Association (CARDA).
Anyone with information on this missing person case is encouraged to call Mendocino Count Sheriff's Dispatch at (707) 463-4086.