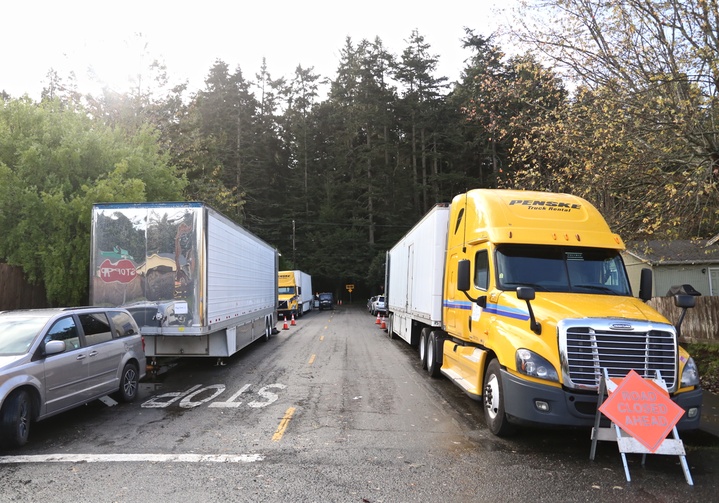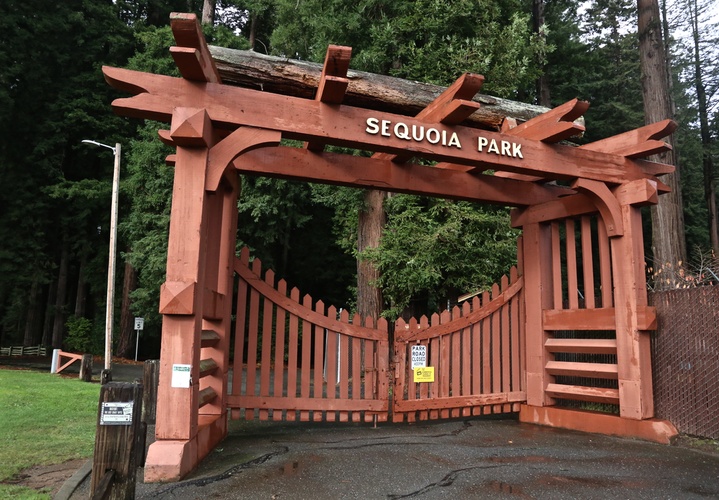 Eureka is (almost) ready for its closeup! This morning the gate to the road that leads down to the Sequoia Park duck pond is closed and bears a sign reading, "Commercial Filming in Progress — Thanks For Your Patience!" On Glatt Street, around on the other side of the park, numerous trucks are unloading heavy equipment one might associate with major motion picture shoots. Thick cables snake into the woods. Giant fans stand at the ready to blow … something. Big rigs sport custom decals reading "Buena Vista Studios, Burbank, CA" alongside a very familiar castle logo.

Yup! We're making another movie, Humboldt!
As is usually the case in these situations, Cassandra Hesseltine, film commissioner for Humboldt and Del Norte counties, remained mostly mum on the production at this early stage even though *cough, cough*.
"I can tell you that there is a shoot happening. At this time I can't tell you the title," Hesseltine said. "We are always very excited when these productions come as they have a positive economic impact on the area. We just hope that the community allows them to get their work done and shows that we are a film-friendly community."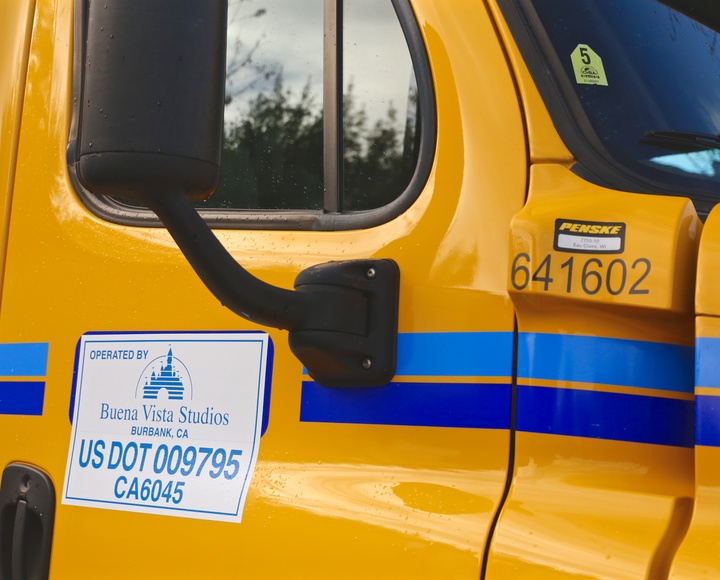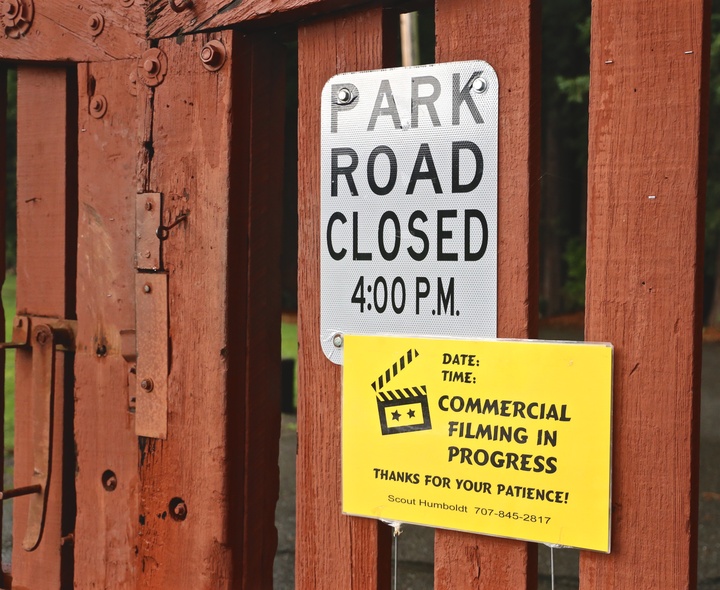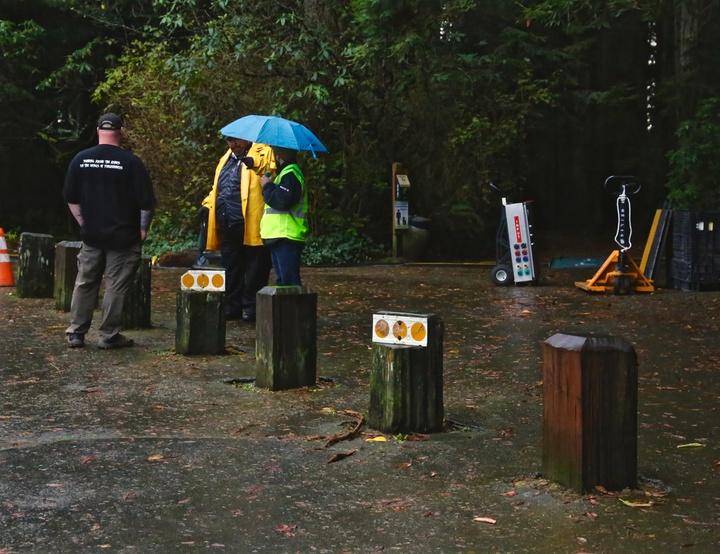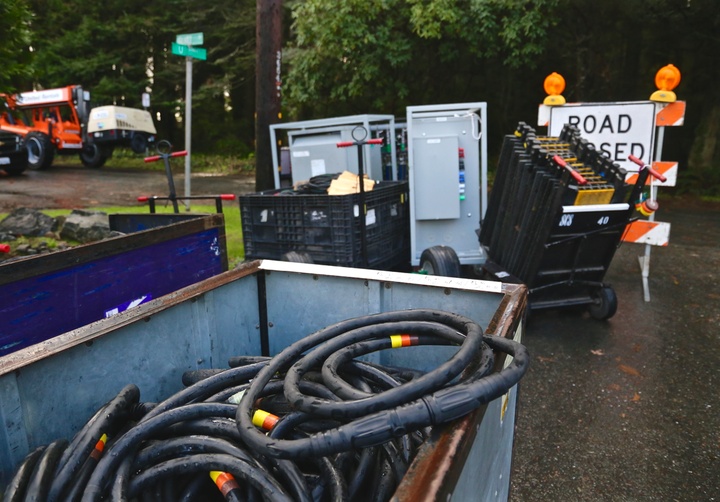 Over at Sequoia Park this morning, crews and security were much less tight-lipped about the massive unloading operations underway right in front of them and several crew members casually confirmed to us that shooting here will begin this week for Disney's Ava DuVernay-directed adaptation of Madeleine L'Engle's beloved science fantasy novel A Wrinkle in Time. One person told us as many as 200 people would be on set later this week.
Patti Stammer, a local independent film scout with Scout Humboldt!, told us that Sequoia Park and Glatt Street would remain in their current state of partial closure until Dec. 5th or 6th.
"This is the biggest production that's ever been in Humboldt," Stammer told us, noting that, while Sequoia Park is closed to vehicles, hikers and dog walkers are free to go about their forest jaunts. (Stammer called us later in the day to clarify that this is the biggest production she's ever seen filmed in this location.)
According to IMDb, A Wrinkle in Time began shooting in Los Angeles earlier this month (as this mannequin challenge video confirms) and is scheduled to be released in April of 2018. It will star Oprah Winfrey, Reese Witherspoon, Mindy Kaling, Chris Pine, Michael Peña and Zach Galifianakis among others.
(UPDATE: After this post went up, Hesseltine sent us a message to note that none of the larger stars attached to this project will be in the scenes filmed in Humboldt. "The production is super excited to be here in town. However, the talent mentioned in your piece are not here," she said.)
The Outpost will update when we know more about the scale of the A Wrinkle in Time shoot and the various ways it could potentially affect your day.