The scene featuring the historic Del Norte culvert on Route 197.
Caltrans District 1 has reached out to famed Hollywood director Steven Spielberg after restoring a historic piece of Del Norte County infrastructure this summer.
While replacing the culvert near Little Mill Creek in Del Norte County, Caltrans employee Clayton Malmberg was excited to learn he was working at a site featured in the 1982 film "E.T. the Extra-Terrestrial."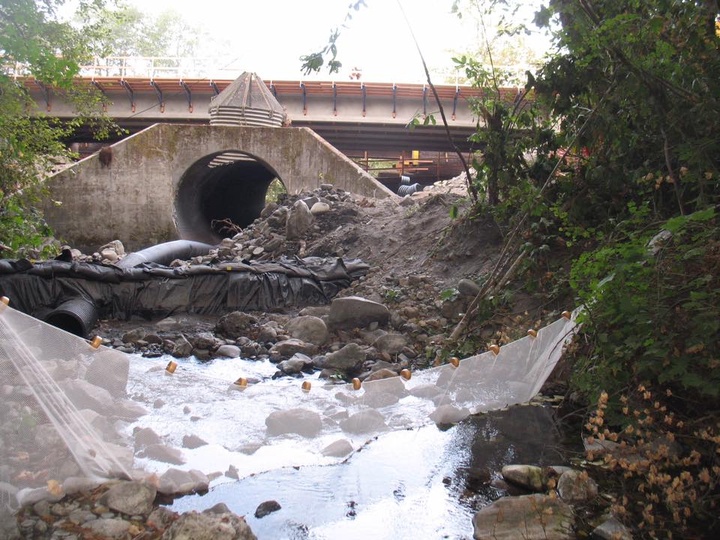 On behalf of Caltrans, Malmberg sent out a thank-you letter to Spielberg, along with some photos of the site and a rusted piece of corrugated steel from the old culvert.
"Thanks for the memories," the letter reads. "Movies like ET were a part of our youth and working on the site has brought back some of those memories."
The letter was sent out in July, but Public Information Officer Myles Cochrane said Caltrans is still waiting for a response.
"We still haven't heard back from Stephen Spielberg but were hoping if enough people see this he'll write back," Cochrane said.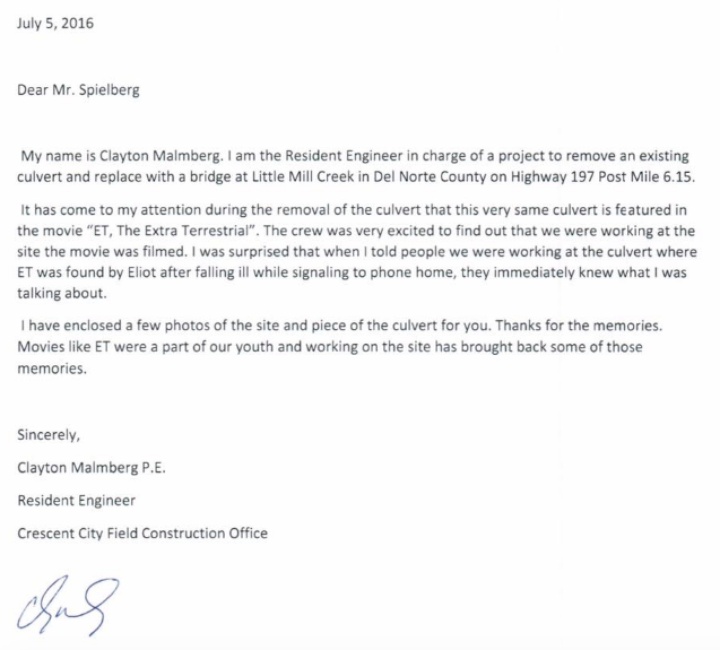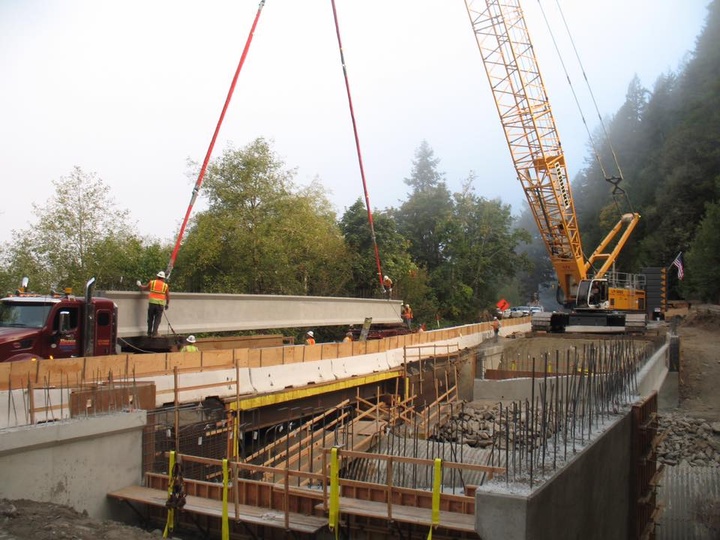 In order to get his thoughts on the gesture, LoCO's people reached out to Steven's people. After a surprisingly easy Google search, the Outpost was put in touch with Spielberg's publicists' assistant Lauren Elliott.
"I don't think we actually received anything," Elliott said. "Something like that usually crosses my desk."
Elliot said that the package may have been handled by a lower-level assistant before reaching her desk, and that it may take several weeks before she can confirm if the Academy Award-winning director received the package.
Ouch! Sorry Caltrans, it looks like Spielberg is too busy to be bothered with fan mail. But don't let that get you down. Remember, if we keep E.T. in our hearts and minds, he'll always be right here.