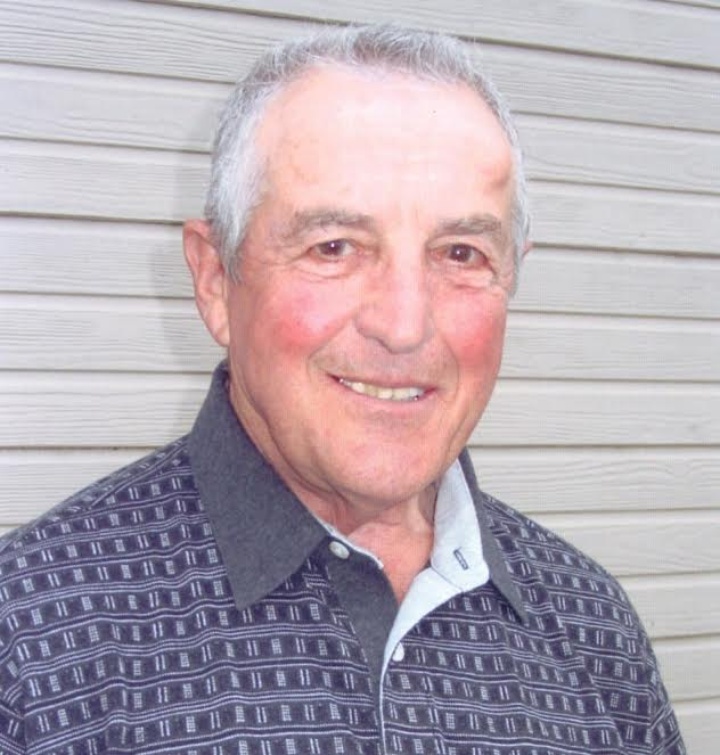 Donald Francis Giacomini, 90, passed away on October 6, 2016 after a brief illness, thus allowing his official retirement from dairy farming. He died surrounded by his family on the home place near Ferndale which has been in the Giacomini family for over 100 years.

Don was born on May 28, 1926 at the other family ranch home in Alton. He was the seventh of the twelve children of Henry and Rose Giacomini. Don graduated from Ferndale High School in 1945. He was active in the Future Farmers of America where he was elected State FFA Vice President and was one of six Giacomini brothers to earn the American Farmer Degree.
After graduation Don enlisted in the US Navy and served 18 months at the end and immediately following World War II. He was proud of his country and his military service, and was active in the American Legion and VFW throughout his adult life. After his discharge, in June 1947 Don married his high school sweetheart, Elsie Lourenzo, and they started their life together on the family dairy in the Waddington area near Ferndale. In their 69 years on the farm they raised three sons and developed a nationally recognized herd of Registered Guernsey dairy cattle under the "Clover Jack" prefix. Don loved working together with his family and his cows and frequently remarked about how lucky he was that his work was also his hobby. He remained actively involved in farm operations past his 80th birthday.
Don was committed to service in his community and to agriculture where several organizations benefitted from his leadership. He served as President of the California Guernsey Cattle Club and was the organizations' "Man of the Year" in 1982. Don also served as a Director for the Production Credit Association and for over 25 years on the Humboldt County Fair Board, including a term as President. He was a 72 year member of the Native Sons of the Golden West. Don was selfless in giving his time and cared little about personal recognition, yet took great pride in the achievements of his sons, daughters-in-law and grandchildren. He loved his and Elsie's big, broad Giacomini and Lourenzo families.
Don is survived by his wife, Elsie, of Ferndale, three sons - Pete (Libby), Madison, Wisconsin; Henry (Pam), Hat Creek, and Dan (Pat), Middletown - five grandchildren, Katie, Don (Casey), Wade, Nick (Alexis) and Mike - and one great-grandchild (Gabe). Also surviving him are his sisters Mary Ellen Laffranchi, Rose Beall, and Leona Vertrees, brother Harold Giacomini, his brothers- and sisters-in-law, and over 60 nieces and nephews.
A rosary will be held at 7:00 PM on Wednesday, October 12, and a Mass of Christian Burial at 11:00 AM on Thursday, October 13, both at Our Lady of Assumption Catholic Church in Ferndale. Refreshments and memories will immediately follow the funeral at the Ferndale Veterans Memorial Building. Arrangements are under the care of Goble's Funeral Mortuary, Fortuna, CA.
In lieu of flowers, the family requests memorial contributions to St. Mary's Catholic Cemetery, 4009 Grizzly Bluff Rd., Ferndale, CA 95536. Don and Elsie were chief caretakers at the cemetery for over twenty years and this way he can be sure that the weeds will continue to be pulled and the grass cut.