Roger Allen Barnhart of Bayside was born October 25, 1933 in Lafayette, Indiana. He went on to be with Jesus peacefully on September 14, 2016 at St. Helena Hospital, St. Helena, California after a long battle with heart disease.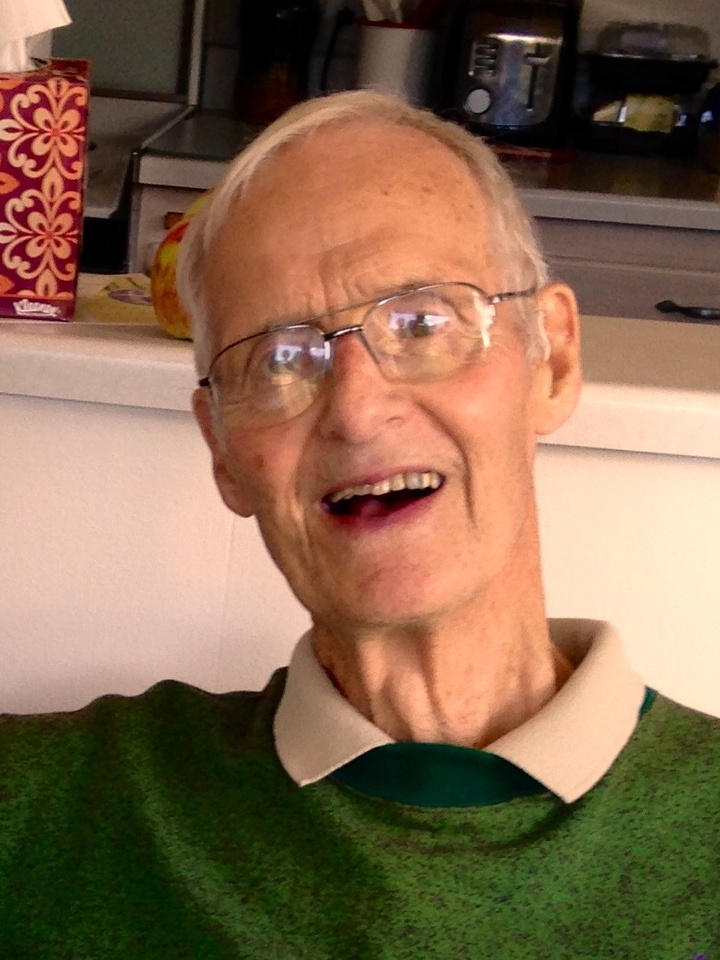 Roger dedicated his life to Christ at age 12 in the Church of the Brethren in Lafayette, Indiana. He graduated high school in Elkhart, Indiana, and even then he was a serious fisherman.
At age 16, he and his friend Ted Shroyer, built a boat in the Shroyers' garage. They fished the lakes all over northern Indiana, and southern Michigan. His love of fisheries was the reason he chose to go to college in Colorado. He entered the University of Colorado in Ft. Collins because they had a renowned fisheries program. Howard Tanner was his major professor throughout his college career in fisheries biology.
The day after he graduated with his bachelor's degree, he and Shirley Bassett married June 12, 1955. He continued at the same college, working to earn both his Master's degree, and his PhD. They moved to Georgia where he taught Fisheries Science at the University of Georgia.
In January 1967, they moved to Arcata where he taught graduate level courses in Fisheries at Humboldt State University as well as heading the Fisheries Research Unit for the US Fish and Wildlife Service base at HSU for 28 years.
After Roger's retirement in 1995 he spent more time enjoying fishing, especially fly fishing on the Klamath River for steelhead. He loved tying his own flies, building and stringing his own fly rods and being out on and wading in the river. He really enjoyed the wide open spaces and the untouched wildness. He had a small "fleet" of boats; one for the ocean, one for the river and a small dory that he hand restored for fishing lagoons. He also had a fold-up boat at one time.
He continued to love family camp-outs at Ruth Lake and all family get-togethers, & road trips. He and Shirley traveled to the Cook Islands, Victoria BC, Israel, Egypt and Greece enjoying his retirement together. He will be missed by all who knew him.
Roger and Shirley have been active at the Faith Center of Eureka since January 1979. He recently had been unable to attend but still watched the live-stream internet broadcasts every Sunday. He served on the church council for a time, and he and Shirley taught classes for new believers, and were active in the seniors group at church called Prime-timers.
The Barnhart family has been long time residents of Bayside and Roger enjoyed doing home improvement projects, tending his gardens and apple trees and doing all his own vehicle maintenance!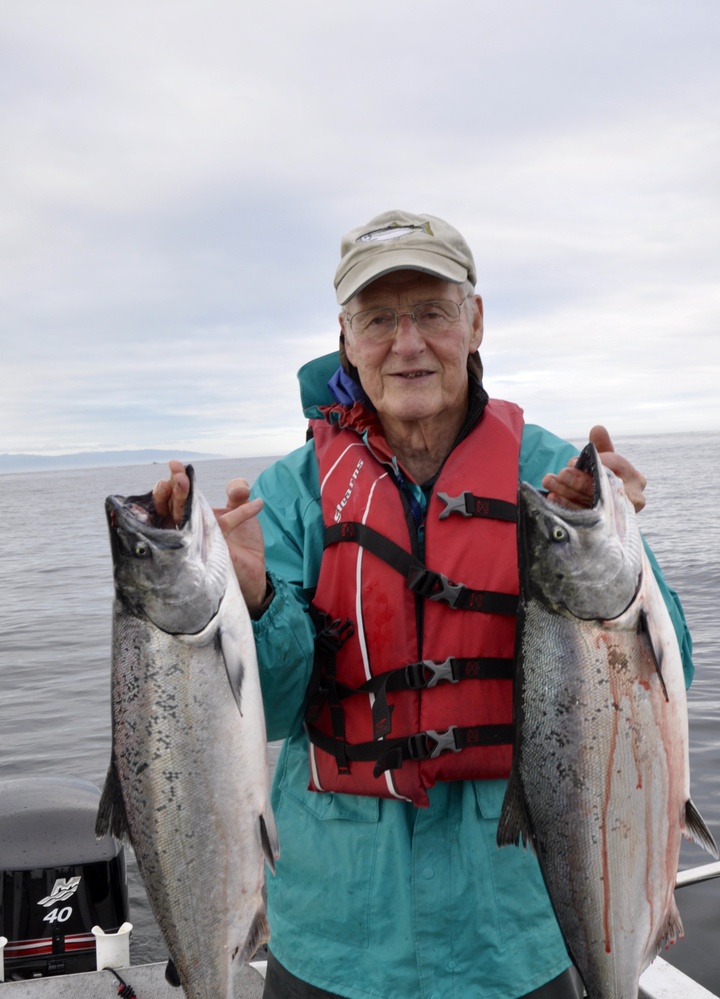 The last couple years he had been slowly declining and had to sell his boats and much of his gear, but several friends still took him fishing so he could go but they did all the work. He had a heart attack at age 47, in 1980, and had quadruple bypass grafts in Santa Rosa in 1988 at age 55. He changed his eating habits and lifestyle so many times and worked to stay healthy. In the last year he had several stent or stent clean-out type procedures but none of them worked for long. In September 2016 he was offered one last option: to have another open heart bypass surgery, where they would also fix some of his problem heart valves. Since the only other option was sitting in his armchair — miserable and dying by inches – Roger chose to have the surgery. The surgery was 9-14-16 and was long but successful at St. Helena Hospital. After the first 24 hours his other organs began failing rapidly and he passed peacefully away on 9-14-16. A heartfelt thank you to all the doctors, nurses and healthcare providers and support staff at St Helena Hospital! They provided the best technical and human care imaginable!
Roger will leave a long lasting influence on everyone who knew and loved him. His beautiful spirit and his dedication to God will be cherished forever!
Roger was preceded in death by his parents, Galen and Doris and his brother Joe Barnhart, all tragically from heart disease that runs so strongly in the family. Roger is survived by his sister Janice Barnhart, niece Maria Chevalier, both from Jacksonville, Florida, and nephew Jeff Washburn.
Roger is survived by his loving wife of over 61 years, Shirley Barnhart, daughters Cynthia Spangler, Lisa Harder and Elaine Barnhart, and their spouses Michael Spangler and Myrd Harder. Grandchildren and their spouses are: Nathan Spangler, Christopher Spangler, his wife Chloe, Jason Spangler, Katie Harder and Sarah Harder. Roger and Shirley have one great grandson, Lucca, son of Christopher. He is also survived by brother in law Roger Bassett (Shirley's brother) and good friend, in Colorado and his nieces & nephews Laura, Dale, Gene, Judy, & Teresa in Colorado. And of course numerous fishing buddies, peers, ex co-workers, dear neighbors, and good friends!
In lieu of flowers, the family requests donations be made to the Eureka Rescue Mission. www.eurekarescuemission.org or (707) 445-3787.
The family will be having a memorial service at Faith Center Church in Eureka on Bay Street, on Tuesday October 4, 2016 at 11 am. An informal reception will follow the service.
###

The obituary above was submitted by Roger Barnhart's family. The Lost Coast Outpost runs obituaries of Humboldt County residents at no charge. See guidelines here. Email news@lostcoastoutpost.com.