Arcata Police Department press release: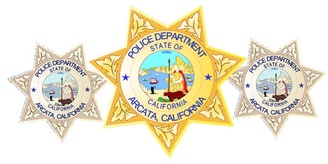 On April 15th, 2017 at approximately 3:00 am, officers from the Arcata Police Department responded to the 1100 Block of Spear Ave on the report of a stabbing.

When officers arrived, they found a male victim bleeding from multiple stab wounds. Officers immediately began life saving efforts. The man was eventually transported to Mad River Hospital where he succumbed to his injuries.

The assault occurred as the result of an argument at the party.
The identity of the deceased, a 19-year-old male HSU student, will not be released until appropriate notifications have been made.

A 23 year old McKinleyville resident, has been taken into custody related to the incident.

The APD is actively investigating and asks for anyone with information about this incident to call the Arcata Police Department at 822-2428.