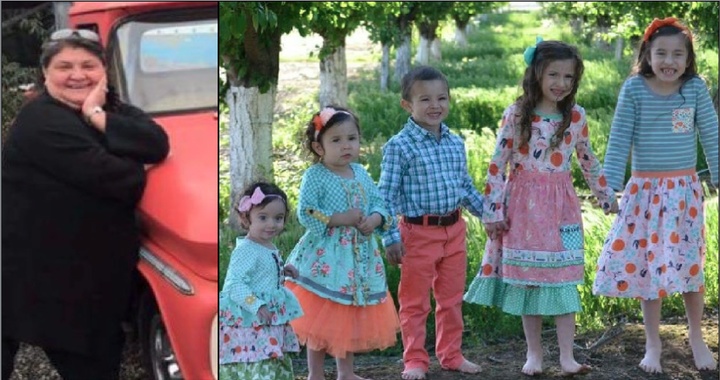 The California Highway Patrol has issued a press release summarizing last night's fatal two-car wreck on Highway 299 east of Blue Lake, which you can read below.
Since the incident a pair of GoFundMe accounts have been setup to assist in future expenses incurred by both the Orcutt and Wood families.

An update to the Wood family's GoFundMe page notes that Yesenia Wood lost her pregnancy and that they also expect to lose their 3-year-old who was critically injured in the wreck. More below:
On April 17, 2017 at approximately 1830 hours, 55 year old Kevin Loren Orcutt of Hoopa was driving a 2013 Chrysler Town and Country minivan on SR-299 eastbound, east of Blue Lake Blvd. 26 year old Yesenia Mireya Wood of Oroville was driving a 2009 Toyota Sienna on SR-299 westbound, east of Blue Lake Blvd.

For reasons still under investigation, the Toyota crossed into the eastbound lane, directly into the path of the Chrysler. The right side of the Toyota struck the front of the Chrysler. The force of the impact caused the Toyota to overturn and come to rest blocking the eastbound lane. The Chrysler traveled off the roadway and down a steep embankment colliding with a tree. Two passengers in the Chrysler were not wearing seat belts at the time of the collision and sustained major injuries. A passenger in the right front seat of Chrysler sustained fatal injuries and died at the scene despite lifesaving efforts by medical emergency personnel.

Mrs. Wood's five children were passengers in the Toyota. The children were restrained in seat belts and child safety seats. Several of the children received major injuries, with one child being flown to a hospital out of area for further medical treatment. Mrs. Wood's unborn child sustained fatal injuries.

The east and westbound lanes of SR-299 were closed while emergency medical personnel administered medical aid. Later, one-way controlled traffic was maintained while the collision scene was being investigated.

All of the involved parties were transported by ground ambulance to St. Joseph's Hospital in Eureka and Mad River Community Hospital in Arcata.

Alcohol and/or drug impairment is not suspected to be a factor in this collision, which remains under investigation by the Humboldt Area Office of the California Highway Patrol.