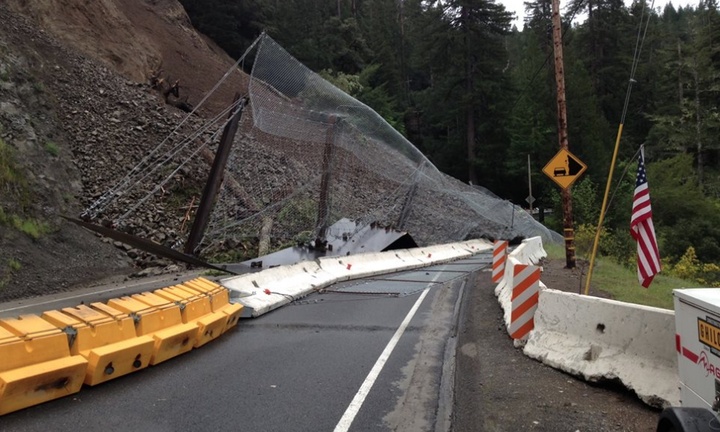 Remember yesterday when Caltrans was hopeful that they could maaaybe have Highway 101 open by Wednesday? Yeah, well, due to the "still very active" nature of this slide they're walking that back a bit. (Hey! Have you driven I-5 lately? No slides there!)

Caltrans update below:
U.S. 101 CLOSURE UPDATE - 4/18 10:22 AM

The slide is still very active as of this morning, preventing crews from safely working to remove debris. Even if workers are able to begin removal operations today, more rain is forecast tomorrow, which may cause the slide to become active again.

At this point, there is no estimated time to reopening. While we'd like to remain optimistic, we'd encourage you to plan on including detours to Interstate 5 in your travel plans for the next few days. We'll update regularly as we get more information.