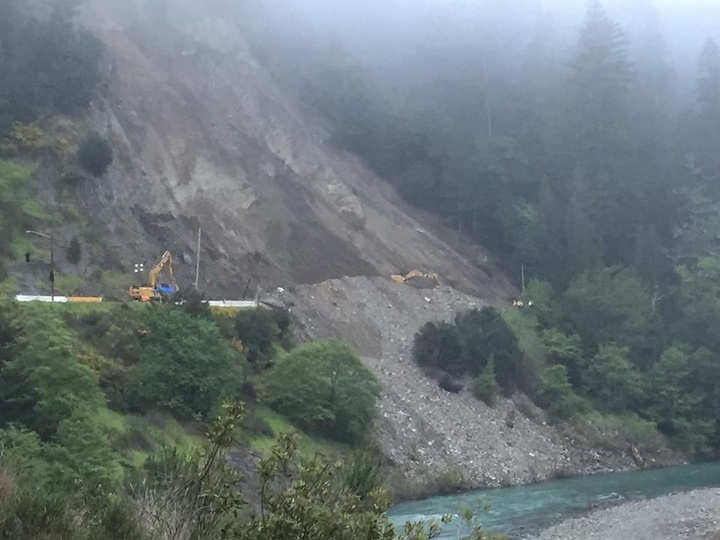 Caltrans District 1:

U.S. 101 CLOSURE UPDATE 4/23/17 9:00 AM:
Reopening still on track for Tuesday or Wednesday, weather permitting.
Yesterday's production, 7 AM to 7 PM, was 647 truckloads, and another 242 truckloads of slide material were removed during the night shift 7 PM to 7 AM this morning.

As you can see in these photos taken this morning, a milestone was reached late yesterday: the excavators breached the band of slide material separating the excavations on the north and south. It is now possible to move equipment from one side to the other as needed.