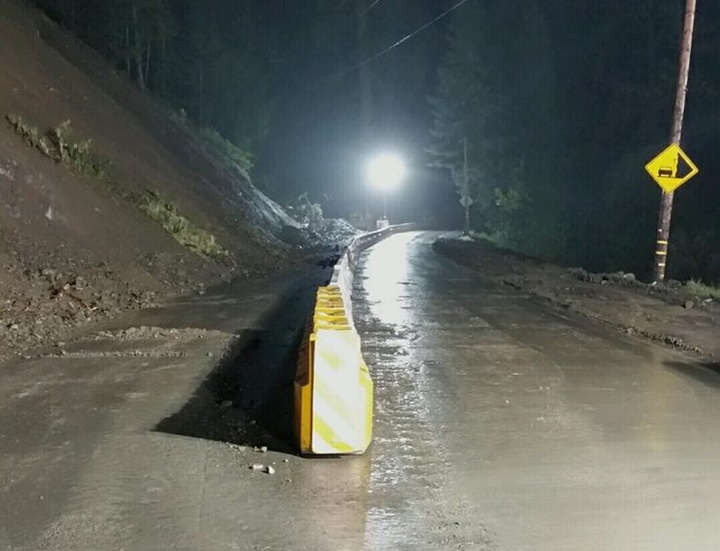 This morning, the Caltrans District One Facebook page says:
Quick photo update from U.S. 101 north of Leggett, taken at about 5:00 AM this morning. Still a lot of work still to do for safety, such as installing the rockfall fence, but the roadway is clear!
That's well ahead of schedule for the massive rockslide that wrecked Humboldt County's route to the south one week ago. The update as of late last night was this:

As long as the weather cooperates, and no new major rockfall occurs, one lane of U.S. 101 north of Leggett will reopen Monday at 6 PM!

Work went well today, and by 5 PM most of the southbound lane road surface had been cleared of debris. Tonight, the rest of the lane will be cleared, and work will begin to reinstall the first of two rockfall barriers. This first barrier must be in place for safety before traffic is allowed through, and traffic should be open with one-way traffic control by 6 PM.

Once traffic is flowing work will transition to stabilization and reopening the second lane for two-way traffic. This may take 2-3 months, and delays may increase significantly when there is activity to remove unstable material from the hillside. We will work with our contractor to keep the delays as short as possible, but they may extend to an hour or more at times. We will provide more details as the work progresses.
Stay tuned. The National Weather Service is forecasting between a tenth and a quarter of an inch of rain in SoHum today.