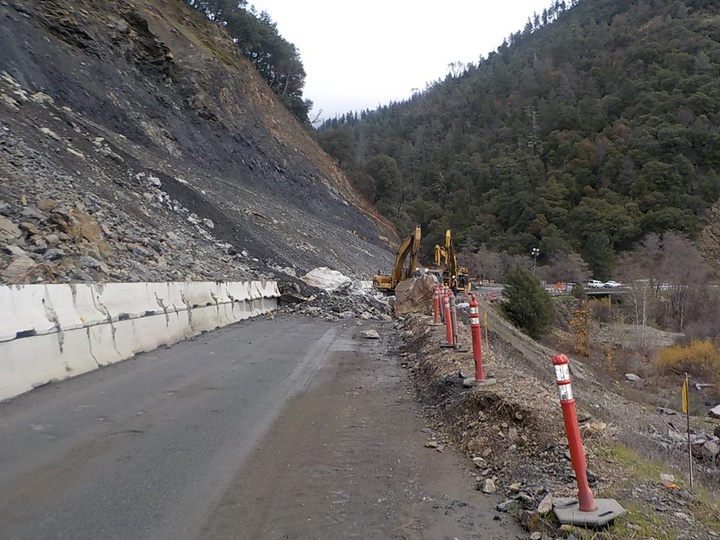 Take note, mid-week Shasta-goers! Caltrans is going to close down Highway 299 tomorrow for a few hours so they can blow up some stuff at the perennial Big French Creek landslide between here and Weaverville.
From Caltrans District Two:
Caltrans District 2 announces that the usual, daily schedule for State Route 299 at Big French Creek will be interrupted on Wednesday, April 5, 2017 from 11:00 am to 3:00 pm due to rock blasting and related project-operations; during said times the road will be CLOSED.

Please note the road will continue open as usual on top of the hour from 6 am to 10 am, and again on top of the hour from 4:00 pm to 6:00 pm –travelers are advised to be in line at the time of these single-openings. The road will continue OPEN overnight as usual from 6:00 pm to 6:00 am with 30-minute delays and on Sundays all day with 30-minute delays.