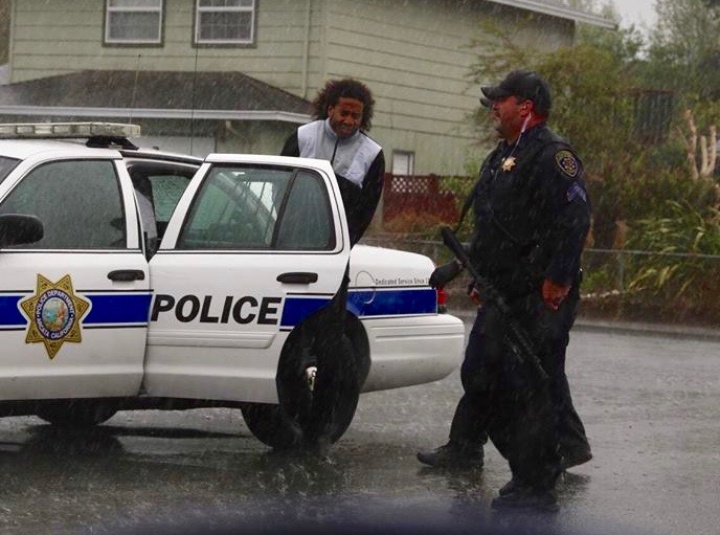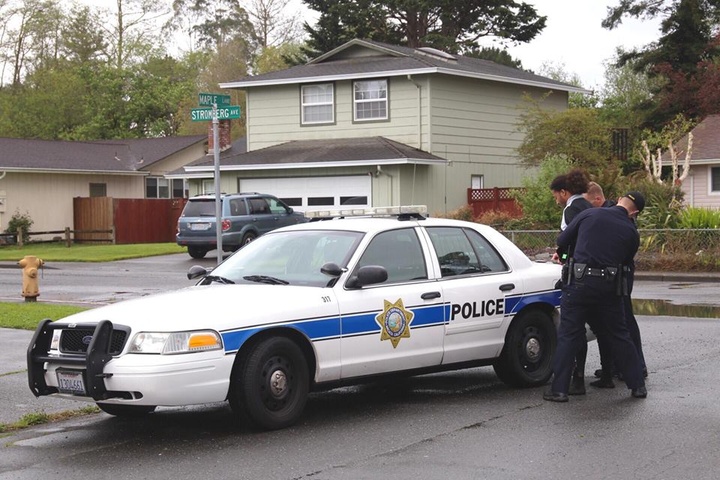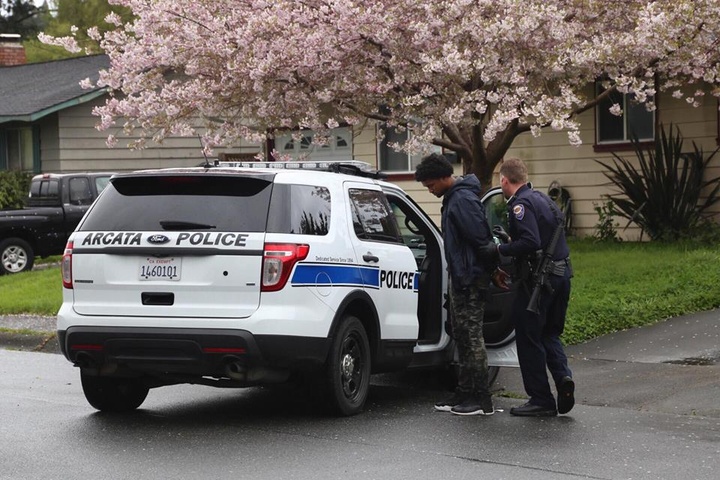 UPDATE, 7 p.m.: Arcata Police Arrest Two Masked Florida Men After Alleged Altercation; Mac 10 Pistol Recovered
# # #
UPDATE, 12:03 p.m.: APD Sgt. Chris Ortega tells the Outpost that there's no reason for anyone to be alarmed at this point and that a press release will be issued this afternoon.
# # #
UPDATE, 11:40 a.m.: Two more suspects were spotted in a back yard on Maple Lane and detained at gunpoint shortly thereafter.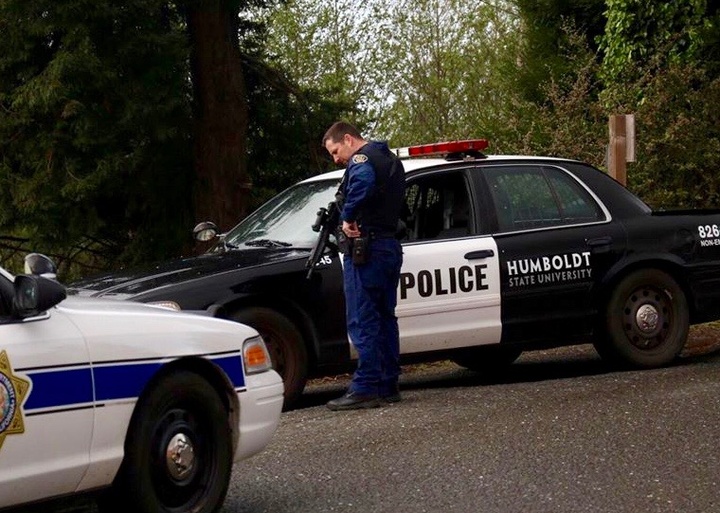 UPDATE, 11:30 a.m.:

There are now two men being detained and at least one suspect still at large, APD Sgt. Chris Ortega tells the Outpost.
###
Original post:
Officers from the Arcata Police Department and Humboldt State University Police Department this morning responded to multiple reports of two or three men running through a residential area carrying semi-automatic weapons. According to scanner traffic the men were seen jumping out of a silver or white Toyota Prius and moving northbound near the old Craftsman's Mall on St. Louis Rd.
Two suspect were described as black male adults, one wearing a green camouflage jacket with a blue bandana tied around his face and the other sporting dreadlocks.
Shortly before 10 a.m. an officer reported over the scanner that he had a suspect at gunpoint. A few minutes later officers set up a perimeter near a footbridge leading to a residential neighborhood on Janes Creek Drive, according to scanner traffic.
The Outpost's Andrew Goff is on the scene and said that around 10:40 a.m. officers used a loudspeaker to urge one suspect to surrender. Another suspect has been detained. The Prius reportedly has large University of Oregon sticker on the back.
At least one suspect remains at large. Officers said he was last seen moving northbound on St. Louis Road.
We'll update this post when more information is available.