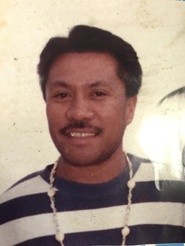 Life Holds no promises for us.

On August 3, 2017, Vidal Yagi Duran Jr. went to join our Mother Verna Keala Duran, Father Vidal Yagi Duran Sr., and his lifetime partner James Doviak.
Our brother loved the outdoors, volleyball, cooking, jogging, Bear River Casino and siting out in the sun at his Blocksburg home — where he lived for the last 15 years. You could always find him drinking his beer in happiness.
He is survived by his seven brothers, sisters and family.
Gone but not forgotten.