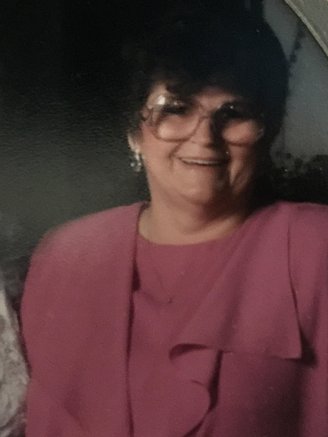 Betty Winona Ross, resident of Fortuna, passed away on Aug. 20, 2017, surrounded by her family. Betty was born Sept. 12, 1934 in Atoka, Okla, to Arthur and Della Mae Yates. The Ross Family lived in Oklahoma, where Betty grew up excelling at basketball and track and was on the state championship basketball team. The family moved to Leggett in her senior year, and that is where she graduated from high school.

Betty and her family moved to Rockport to work in the timber industry, and this is where she met the love of her life. She and her sister would be walking home and Bill would offer Betty a ride in his car to town. After saying no to him multiple times, she finally gave in to his charms and accepted his ride. Betty married Bill on May 9, 1953 in Mendocino, and they were married for 63 years until Bill's death in 2015.
While living in Rockport, Betty had two sons born, Jim Ross and Rick Ross. They then moved to Carlotta and raised their small sons, and then in 1963, they bought their house in Campton Heights, where they welcomed their third son, Steven Ross. During her stay in Redwood Memorial Hospital while having her son, Betty met her best and lifelong friend Lucille Bonnikson. They would have a friendship that would endure for the next 54 years and loved each other like sisters. In 1968, Betty and Bill adopted their daughter, Penny.
Betty was a member of the Fortuna Union High School Booster, club where she proudly watched all three of her sons participate in football and track. Betty worked as a playground monitor for Ambrosini and Toddy Thomas Schools. She also worked — along with her friend Lucille — cracking and picking crab for the local seafood company. She sold Cambridge Diet Shakes in the 1980s.
She was always happy to drive her sons to their after school practices and would often take many of the other kids along with them. She would fondly recall the years of their station wagon and the long "bamboo poles" that would be strapped on the top to go to track and field practices. She loved cheering for football games and would still talk about the "stats" of all of her boys games proudly. She could always be counted on to be the loudest person with her homemade "clappers" in the stands. She was very involved with helping to take care of her first grandson James and he spent many happy hours at their house. In 1987, Betty and her sister Virginia Linneman bought a Quilt shop in downtown Fortuna along with a quilting machine and spent many happy hours creating beautiful custom-made quilts for many families.
Betty loved to crochet and she made blankets for all of her grandchildren and taught her daughter-in-law how to crochet. She was a wonderful southern cook and her family always enjoyed her fried chicken, gravy, biscuits and pies. One of the highlights of Bettys life was when she won tickets on KEKA 101 and she traveled to the Grand Old Opry with her best friend, Lucille. She loved Patsy Cline, Loretta Lynn and especially Reba McIntire, as she lived right down the street from where Betty grew up in Oklahoma.
Betty is survived by her children Rick and Susanne Ross, Steve and Christine Ross and Penny Elwell and her boyfriend Doug Denney. She also leaves behind many grandchildren — James and Jennifer Ross, Cassidy Ross, Quade Ross, Colton Ross, Kale Ross, Ashley Elwell and Tyler Elwell. She also has five great-grandchildren. She is also survived by her brother Leon and his wife, Georgia.
Betty was preceded in death by her parents Arthur and Dell Mae Yates, sister Virginia Utting, son Jim Ross and husband Bill Ross in 1996.
Private graveside services will be held on Saturday, Aug. 25 at Sunrise Cemetery. A reception will be held on Sept. 1 to celebrate her life.
We would like to thank Dr. Baird for all of his patient, loving care of Betty for all of these years and a thank you to Dr. Brinkhaus and the staff at Redwood Memorial Hospital for their compassionate care to all of us the last day of her life.
In lieu of flowers, the family requests you please make donations to the Fortuna Union High School Football Boosters club.
###

The obituary above was submitted by Betty Ross' family. The Lost Coast Outpost runs obituaries of Humboldt County residents at no charge. See guidelines here.