From the Eureka Police Department: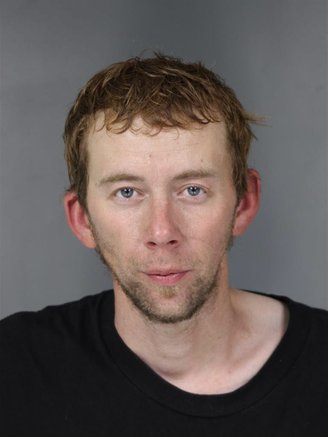 On the morning of August 27th 2017, officers of the Eureka Police Department responded to the 700 block of Stewart Street for a burglary report.

The victim explained that her residence had been burglarized seven days prior by a lone male suspect. The victim determined this information by reviewing her video surveillance system. Due to a technical difficulty, the victim was delayed in being able to supply the officers a copy of the video surveillance. The victim explained that the suspect was known to her, but she only knew him by the first name of "Harry".

At about 1242 hours, the Eureka Police Department's Communications Center received a call from the victim, who explained that she had driven by the suspect in the area of California and W. Harris Street. Officers responded to the area and soon located a subject closely matching the description of the suspect, provided by the victim. The suspect, identified as Harry Francis Nuneviller (35 years old), was briefly detained and released. Officers continued their investigation into the burglary.

At about 1558 hours, an officer re-located Nuneviller at Fairfield and W. Henderson Street and once again detained him. The victim was contacted and responded to the scene. A field show-up was conducted and the victim positively identified Nuneviller. Nuneviller was taken into custody and booked into the Humboldt County Correctional Facility on a charge of Burglary and Probation Violation. He is being held on $75,000 Bail.

This is an ongoing investigation and further information will be released as it becomes available.