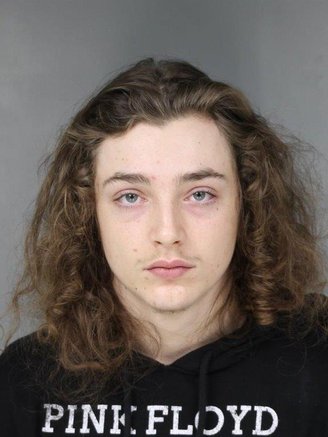 From the Humboldt County Sheriff's Office:

On Wednesday, Nov. 29, 2017, the Humboldt County Sheriff's Office was contacted by the Atwater Police Department (Atwater, CA) with information that a missing Merced, CA teenager was possibly in the Trinidad area.

The juvenile went missing on Oct. 7, 2017 and was believed to be with an unknown male in his early 20's. A phone number associated with the missing juvenile was pinged to an area near the Hidden Creek RV Park in Trinidad. Deputies called the phone number and contacted a male who identified himself as 18-year-old Dominic Chase Darnley.

Darnley told deputies that he and the juvenile had a previous online relationship, but had not contacted each other since September 2017.
Further evidence provided by the Atwater Police Department linked Darnley to the missing juvenile. On Thursday, Nov. 30, Hidden Creek RV Park management confirmed the missing juvenile was seen in Darnley's trailer earlier that day. Deputies contacted and detained Darnley. The missing juvenile was located inside the trailer.

Darnley was arrested and booked for contributing to the delinquency of a minor.