Once again, the fine folks with the Humboldt Animal Rescue Team have alerted the Outpost that they are at capacity and need to get rid of some fluffy friends.
HART takes in cats when other animal shelters have no room, and when their cages are full, they are unable to save any more kitties from being euthanized.
This is where you come in. Check out some of the cats on their Facebook page, like the adorable Mr. Smoosh Face. Or, go visit them in person and take home a new pet for the holidays.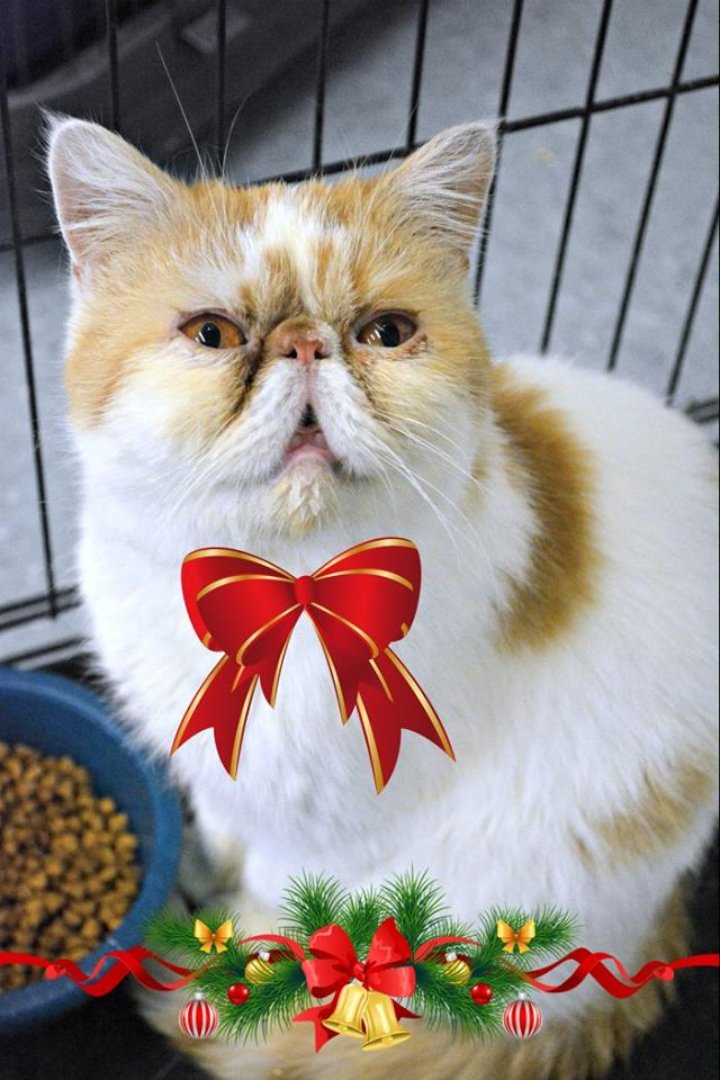 Mr. Smoosh Face is absolutely precious! He is very snuggly, docile, and laid back. He loves getting attention but is content taking naps. When Smoosh isn't taking naps, he loves to run around and play. He's a very silly boy and has a great personality. | HART
Read more from the Humboldt Animal Rescue Team below:
There are more then twenty cats and kittens ready to crawl, climb and purr their way into your heart. HART (Humboldt Animal Rescue Team) also has older cats who would love to retire with you while providing endless amounts of love, for a little extra time and care.

HART is bulging at the seams with cats available for adoption. At this time we have 21 cats ready and waiting for their forever homes.
There are always cats and kittens who need our help, so you can get a new family member and free up space for us to help other homeless cats in Humboldt.
All adoptable cats are spayed/neutered, test negative for FIV/FeLV, have received the first FVRCP vaccine, and have been treated for worms and fleas. During the Month of December Bring Home a New Cat and Enjoy Lowered Adoption Fees at HART!
From Dec. 1 to Dec. 31, these are the lowered fees:
Kittens: $100
Teens: $85
Adults: $75 AND Keep a bonded pair together for a 25 percent lower adoption fee.
We are open Friday, Saturday and Sunday from noon to 3 p.m.
We are located at 8 West 6th Street, Eureka, Calif. (corner of 6th and A Street).
For appointments, please feel free to call or text us at (707) 616-6440.