From the Humboldt County Sheriff's Office: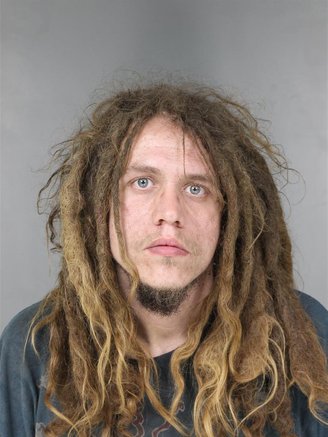 A wanted sex offender is in custody thanks to proactive efforts by a Humboldt County sheriff's deputy.

While responding to a call for service on Thursday morning, Dec. 21, 2017, the deputy observed a black sport utility vehicle covered in tarps while parked in a two hour parking space on the 700 block of Redwood Dr. in Garberville. Around 2 p.m. that day, the deputy observed the vehicle still parked in the same location. The deputy approached the vehicle and found Justin Case Strauhal, 28, in the driver's seat. Strauhal exited the vehicle to speak with the deputy.

A warrants check found that Strauhal was a wanted sex offender out of Oregon. Strauhal was in violation of parole and had been on the run for over 2 ½ years. Strauhal was booked into the Humboldt County Correctional Facility for his warrant and is awaiting extradition to Oregon.

Anyone with information regarding this case or other related criminal activity is asked to call the Sheriff's Office at (707) 445-7251 or the Sheriff's Crime Tip Line at (707) 268-2539.