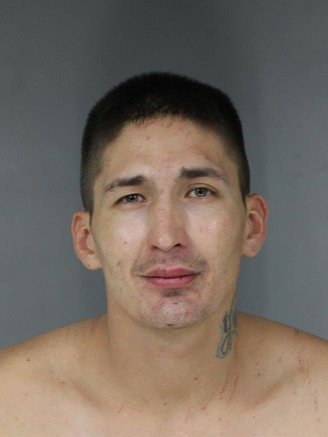 Humboldt County Sheriff's Office press release:

On 12-03-17, at approximately 8:33 am, Humboldt County Sheriff's Deputies responded to a residence in the 200 block of Brenard Road, Loleta for a probation compliance check. With the assistance of Fortuna Police Department K-9 "Nordy" escaped inmate Jordan Harris was located hiding inside one of the bathrooms in the residence.

Harris was taken into custody and transported to the Humboldt County Correctional Facility. He was booked for Escape and Possession of a Controlled Substance while in custody. His bail has been set at $100,000.

Anyone with information for the Sheriff's Office regarding this case or related criminal activity is encouraged to call the Sheriff's Office at 707-445-7251 or the Sheriff's Office Crime Tip line at 707-268-2539.