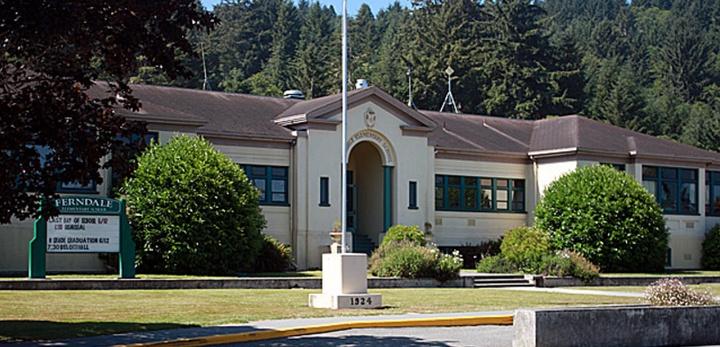 Sleep in tomorrow, kids. Due to the high potential of flooding in the Cream City, the Ferndale Unified School District is canceling classes for Wednesday. Full announcement in the press release below.
As of 2:50 p.m. the Eel River is at 18.81 ft. It is currently projected to be at 25.5 ft at 8:00 a.m. Wednesday Morning. NOAA reports the following conditions at 25 ft. Severe flooding of the Eel River Delta including areas northwest of Loleta and the western portion of Cannibal Island Road. Numerous road closures in low-lying areas, including Highway 211 to Ferndale. A Special Action Advisory is being issued to all owners of livestock near the river and in low-lying areas. These animals are at potential risk due to rises in the Eel River and appropriate action should be considered.

Based on this information Ferndale USD will be closed on Wednesday and all related activities will be canceled.

The Board Meeting and Basketball Games with Fortuna will also be canceled and rescheduled at a later date.

All weather forecasts project the bulk of the storm has passed and the school will resume with a regular schedule on Thursday.

If you have any questions please contact me at school 786-5900 or cell 502-7918.