---
(UPDATING) A Running List of Humboldt Storm-Related Road Closures and Hazards
---
ABOVE VIDEO: The beginnings of a slide on Redwood Drive between Garberville and Redway | Courtesy Will Startare
# # #
We're going to try and keep this as up to the minute as possible. If you have info on something we should look into, let us know.
The following list of road closures was culled from multiple sources, including Humboldt County Public Works, Caltrans, CHP and callers to KHUM radio:
Highway 36 is open for the moment but may be fully closed this afternoon should the Van Duzen River flood
Highway 101 may close tonight due to flooding at the the Russian River Bridge near Hopland.
Redwood Drive between Evergreen Road and Bear Canyon Road (UPDATE: And also near Dazey's and near Dean Creek).
Old Arcata Road has flooding at Jacoby Creek.
Mosswood in Benbow is closed due to slip out (UPDATE: detoured to East Blue Rock)
Cock Robin Island Road is flooded, travel with caution.
Graham Road is closed.
Morgan Road is closed.
Hookton Road is muddy, travel with caution
Fields Landing Road is flooded.
Elk River Road at Berta Road is flooded.
Pine Hill Road at Elk River Road is flooded.
Kimtu Road (Camp Kimtu) is flooded, travel with caution.

Elk Creek Road in Myers Flat is flooded

Sole Street is flooded

Red Cap Road closed due to slide
Highway 1 is closed 1.5 miles from 101 due to slide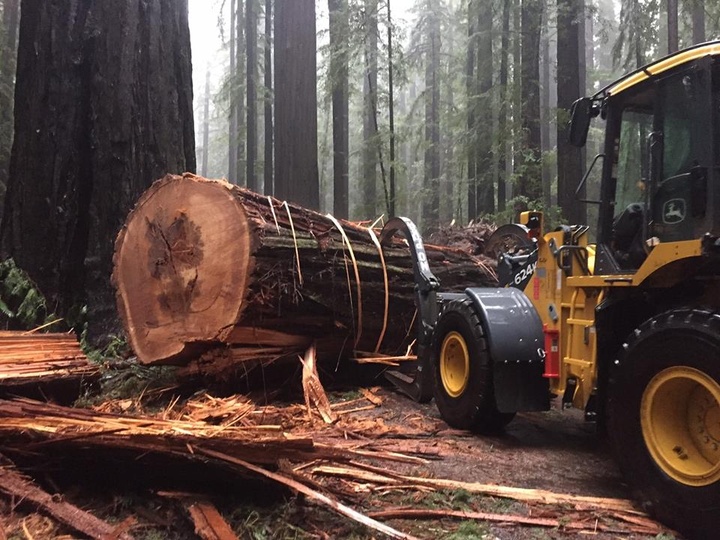 Highway 254 (Avenue of the Giants) due to trees down between Myers Flat & Burlington

Highway 299 closed at Big French Creek due to slide
Bald Hills Road open but very narrow
Buttermilk Lane near 2777 Arcata is flooded
Camp Weott is closed
Coffee Creek Road is flooded
Dillon Road is closed between Riverside and Goble due to flooding
Fulmor Road closed passed Goble
Goble Lane between Dillon and Fulmor is flooded
Goble Lane between Fulmor and Sage is flooded
Goble Lane between Sage and 211 is flooded
Jackson Ranch Road at Foster Ave in Arcata is flooded
Maple Creek Road at slide has one lane open
Meridian Road is closed
Nissen Road is closed
Port Kenyon Road is flooded
Showers Pass Road is four wheel drive only
Walnut & Redwood Drive in Eureka is flooded
West Washington Street in Eureka is flooded
# # #
BELOW: North Coast News goes to the water!
---
SHARE →
---
---