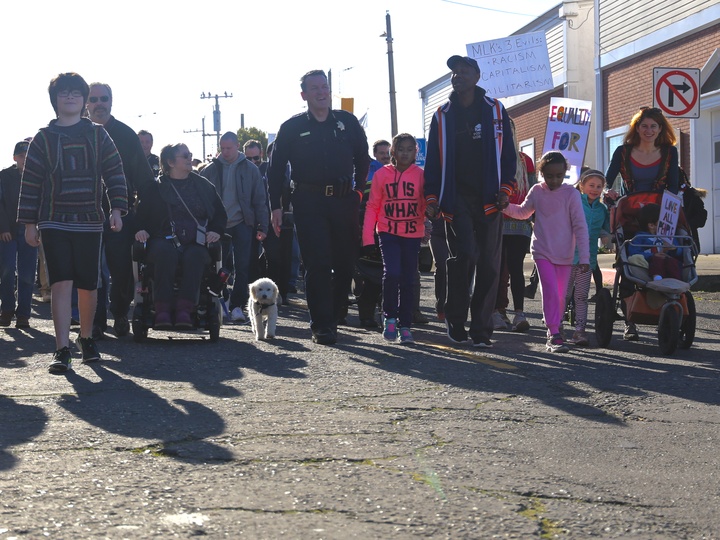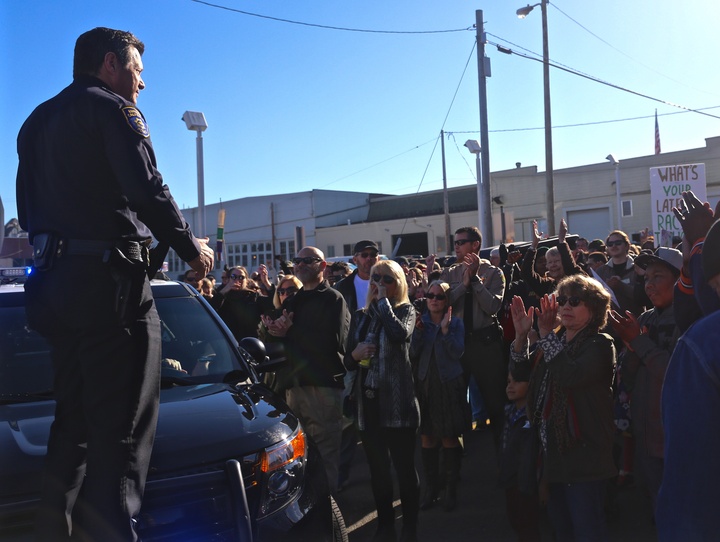 A little after 11 a.m., Eureka Police Chief Andy Mills ascended the bumper of a police cruiser, cupped his hands over his mouth, and shouted to a crowd of roughly 500.

"I can't thank [you] enough, this is Humboldt's finest," Mills said to the crowd. "Let's show the world what it means to be one community."
Taking up more than two city blocks, the crowd began to march West on C Street for what may have been Humboldt's largest Martin Luther King Jr. Day Celebration turnout in recent memory.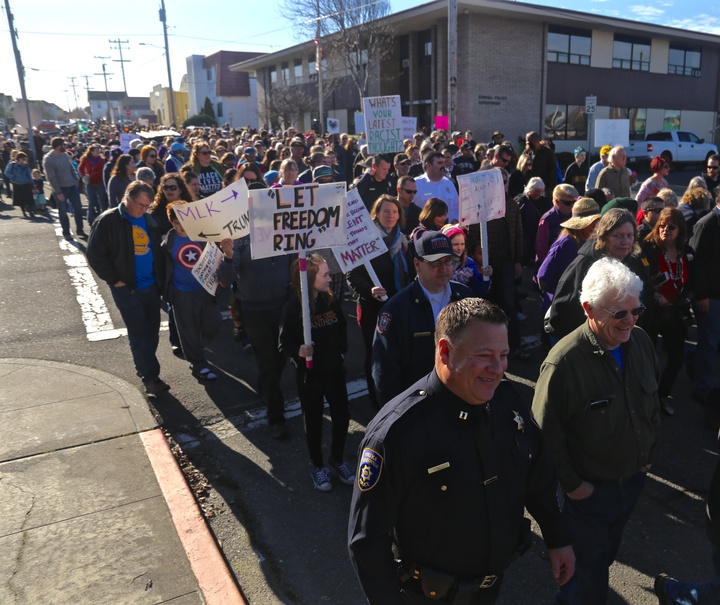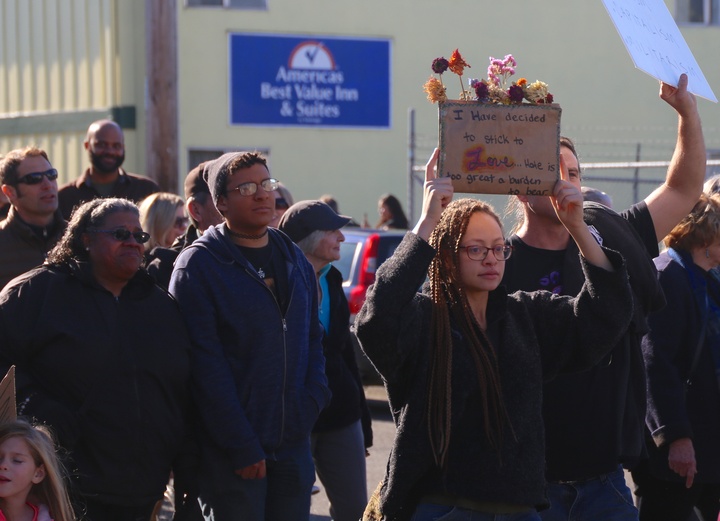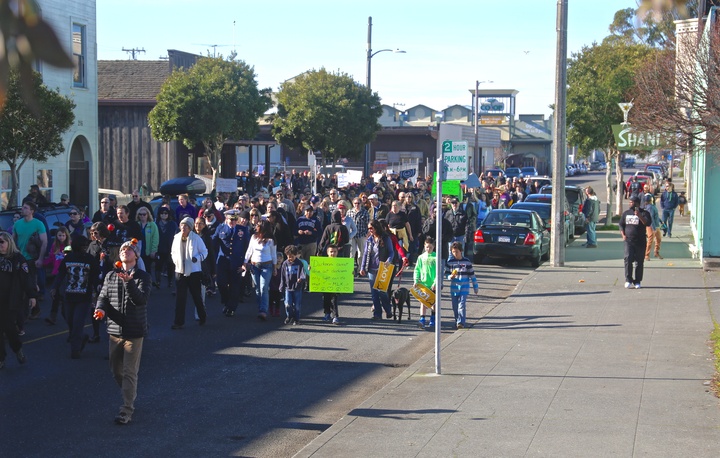 The Eureka Police Department and Eureka Branch of the NAACP co-sponsored the annual event, using the opportunity to unite Humboldt citizens amidst a modern America's that is bitterly divided.
"We face a time in our nation unlike any in recent memory," the event flyer reads. "Numerous groups have taken Dr. King's message around peaceful protest to promote the issues nearest and dearest to them. Whether the concerns surround faith, freedom, race, ethnicity, sexual orientation, poverty, environment or educational reform; we stand together, united as one Eureka and one Humboldt County."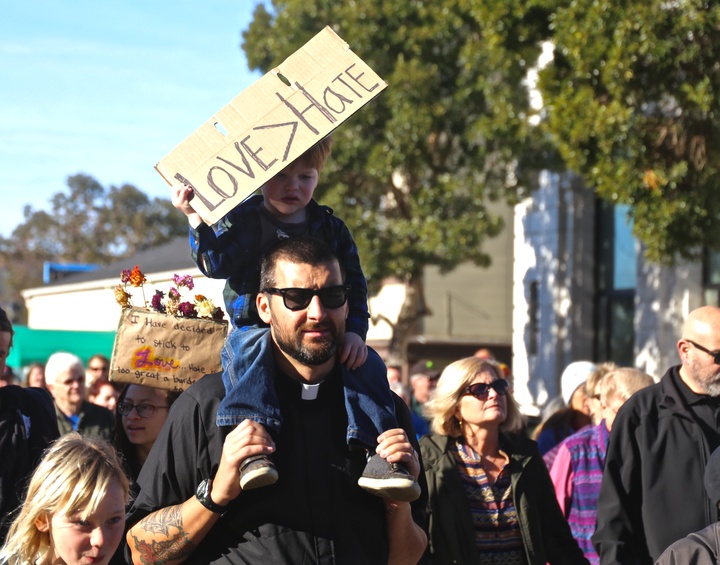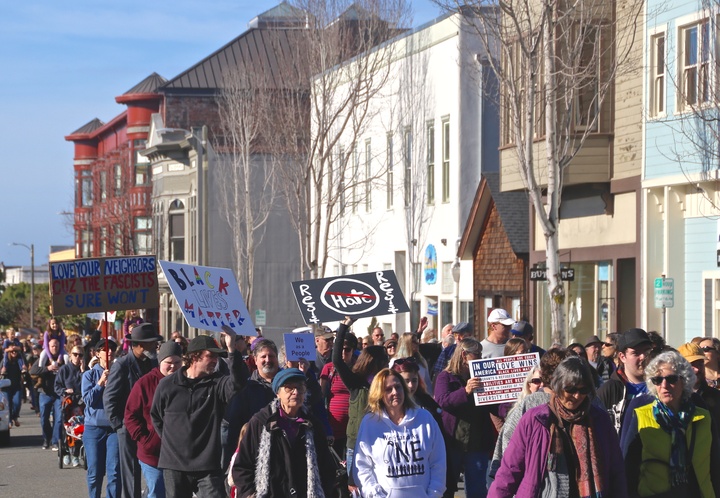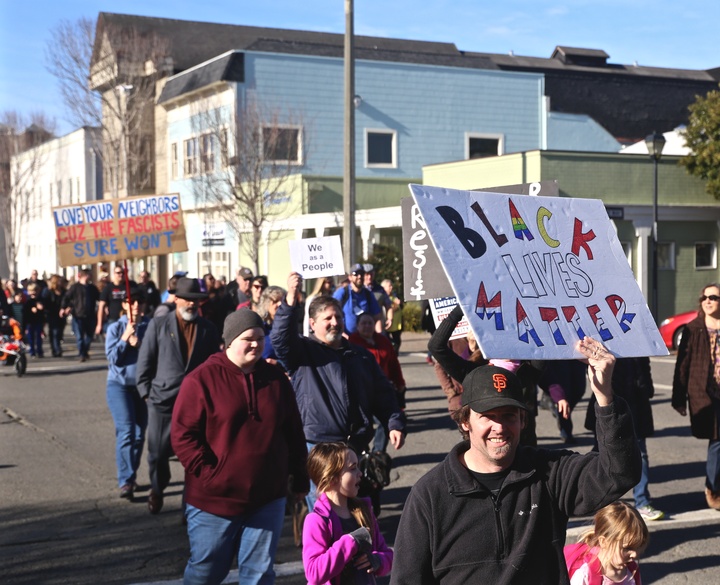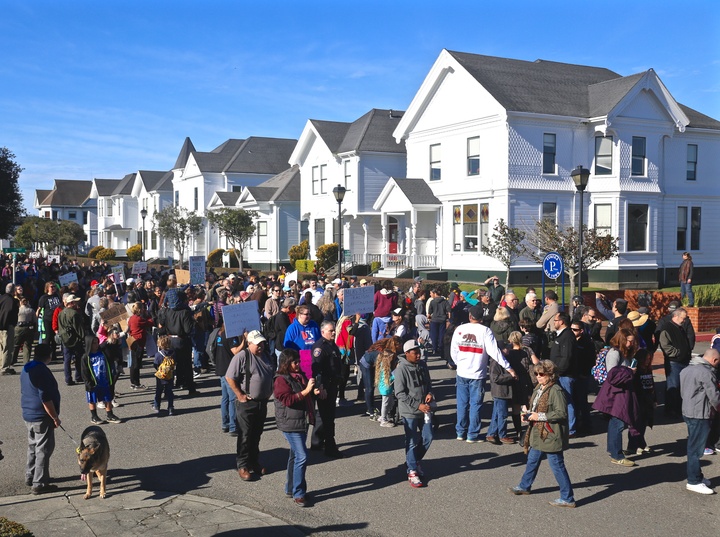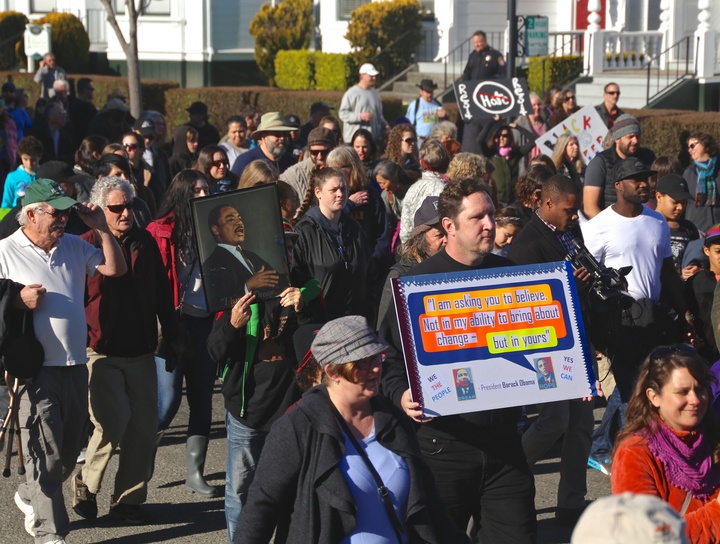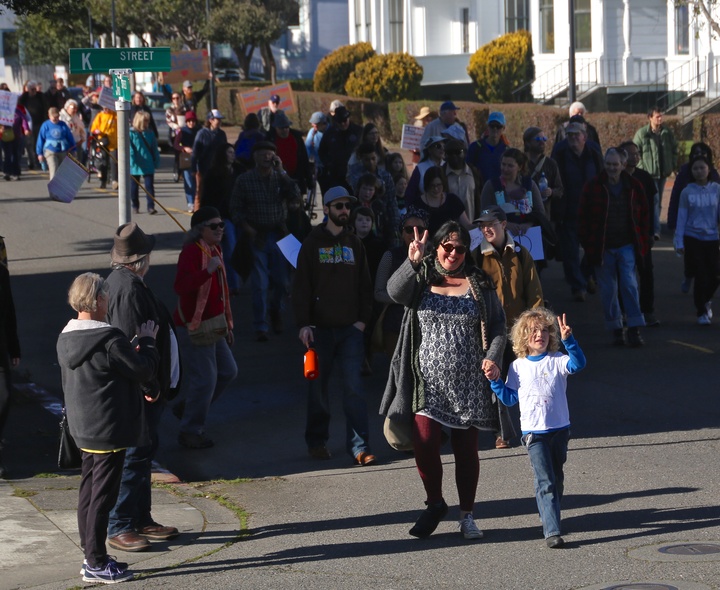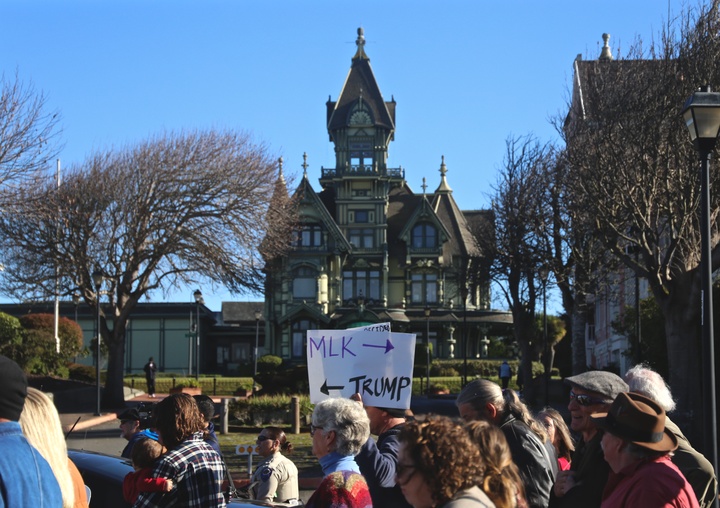 Marchers sang hymns and proudly held up signs bearing messages of peace as they made their way through the streets of Old Town Eureka toward the Adorni Center.
Local community members, politicians, poets, musicians, emergency personnel and scholars addressed the Adorni Center congregation for more than an hour.
Local NAACP Chaplain Wallace Boveland said it was the largest MLK Day celebration he's ever seen in Humboldt County.
"It's such a blessing to see this place packed," Boveland said. "I've been here 43 years and it's never been packed."
Emcee Lorna Bryant noted several times that she was fighting back her emotions just to get through the event. She was touched by the size of the crowd and hoped that the love felt throughout the gathering could extend beyond.
"Let this day be a starting point for justice in our beloved community," Bryant said.