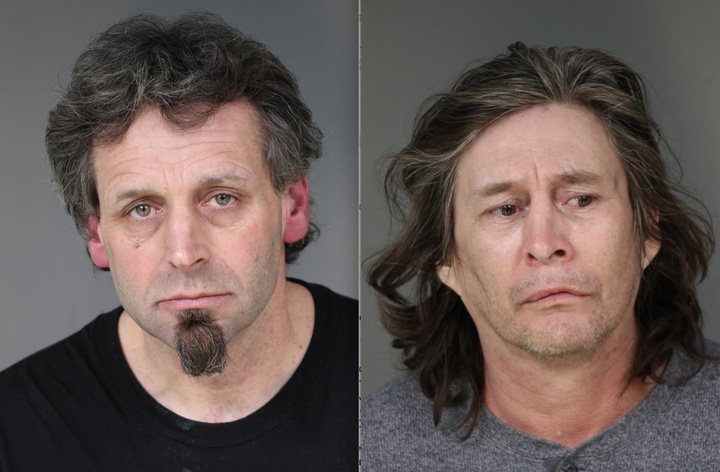 Humboldt County Drug Task Force press release:
On 01-27-17 at about 0700 hours the Humboldt County Drug Task Force with assistance from the Humboldt County Sheriff's Office served a search warrant at a residence located in the 1800 block of California Street in Eureka.

The search warrant was in response to an ongoing narcotics sales investigation. During the service of the search warrant, agents located 49-year-old Cyle Warren Abbott and 49-year-old Todd Alan Freeman. Both Abbot and Freeman had felony warrants for their arrest.

A search of the residence revealed approximately 2 grams of methamphetamine and 2 grams of heroin. While conducting the search of the residence the agents on scene heard a knock at the door. They opened the door and found 50-year-old Waymond Earl Starritt. A records check revealed Raymond had two felony warrants for his arrest.

Kyle and Todd were arrested for their warrants and for possession of a controlled substance/narcotic and Starritt was arrested for his warrants. All three subjects were transported to the Humboldt County Correctional Facility where the were booked and housed.

This investigation is ongoing.

Anyone with information related to this investigation or other narcotics related crimes are encouraged to call the Humboldt County Drug Task Force at 707-444-8095 or the Humboldt County Sheriff's Office Tip Line at 707-268-2539.