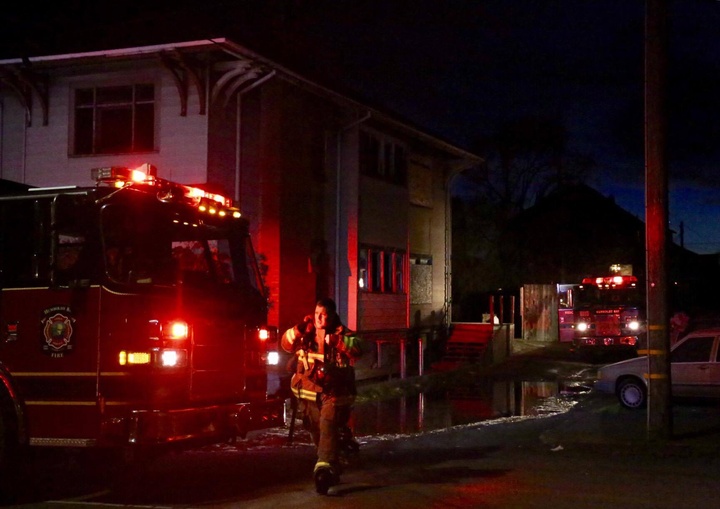 Around 6 a.m. this morning, Humboldt Bay Fire responded to a fire at a residence on the 800 block of H Street. When firefighters arrived they found a small fire on the porch.
Chief Bill Gillespie told the Outpost the fire was initially difficult to find — the home is off an alley — but that it was confined to the doorway and adjacent wall.
Firefighters are still attempting to discern if the home is occupied or not. The cause of the fire remains under investigation.