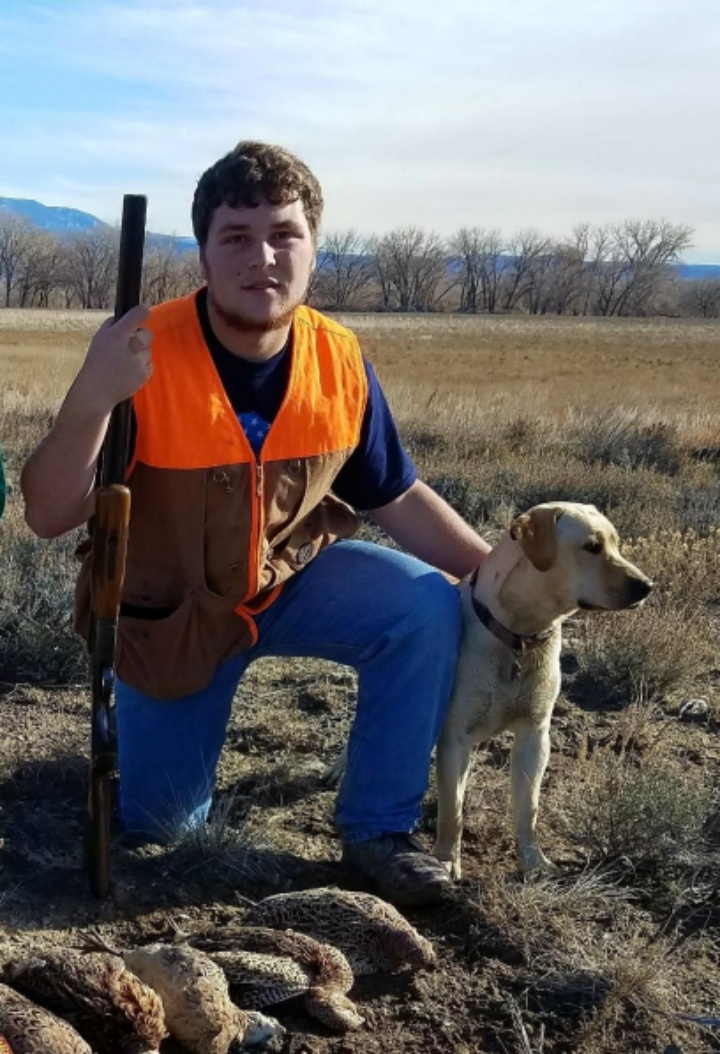 Isaac Lee Rosser, 17, of Greybull, WY, died July 1st , 2017, as a result of injuries sustained in a motor vehicle accident. He was born March 20th , 2000 in Eureka, Calif., the son of Vicky and Lee Rosser. He attended school in Humboldt County, California, and Greybull, Wyoming, where he played football and wrestled.
Isaac is survived by his parents, Vicky and Lee Rosser of Greybull, his grandparents Mike and Jeanette Gardner, and Ken and Pat Malberg of CA. He is also survived by his girlfriend Morgan Taylor and his close friends Cody Liso, Miranda and Olivia Dennison, Francisco Davila, Taven Pharris, and many other friends and family, too numerous to list.
Isaac Rosser, "The Man, the Myth, the Legend." He considered his ability to eat extremely spicy food as a defining characteristic of his manhood. He hated bland food and hypocrites, not necessarily in that order. His happiest moments were spent outdoors hunting or fishing with family, friends, and his dog. He was a tournament archer at a young age and continued to develop his marksmanship with rifle and shotgun. Isaac took his fashion ques from a redneck handbook. His everyday wear being wranglers, 'Murica t-shirts, and cowboy boots even in the dead of summer.
Isaac was a philosophical young man. He was an amazing poet, reciting his work at coffee houses in California. He was definitely a paradox, or a contrast in terms at best. Somewhere in him, if you were lucky to know how multifaceted he was, existed a genuine merging of the country, redneck, southern lifestyle, inspired by shows like "Trailer Park Boys" and "Cambo" and his deeply spiritual thoughts about the universe and human behavior. If you were really lucky, you knew how funny Isaac was, always with quick witted comments and able to see the humor in just about anything.
A memorial service will be held at the Sequoia Conference Center, 901 Myrtle Avenue, which is near the Office of Education, on Saturday the 22nd at 7pm. Dress is casual. Isaac would have preferred people wear jeans and a t-shirt.. In lieu of flowers, the family asks that you consider making donations to a memorial fund in Isaac's name at the Bank of Greybull. Their address is 601 Greybull Ave, Greybull, WY 82426. Donations will be used for a Greybull High School student scholarship and to promote seatbelt awareness.
###
The obituary above was submitted by Isaac's family. The Lost Coast Outpost runs obituaries of Humboldt County residents at no charge. See guidelines here.