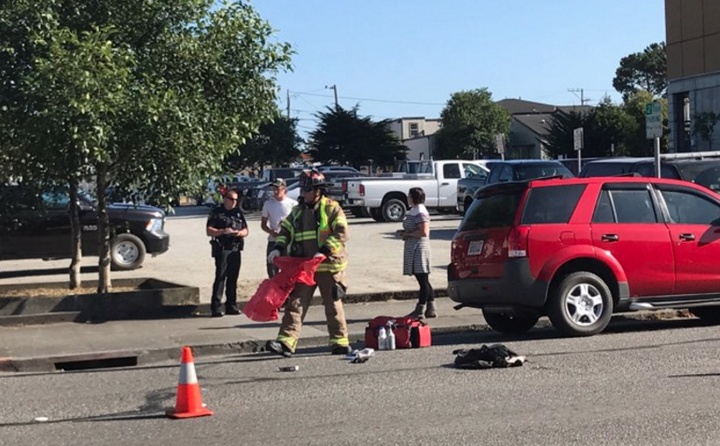 UPDATE, 6:14 p.m.: CHP Officer Brandon Lale tells us that the witnesses said the male pedestrian attempted to cross the street when they were struck and sustained "major injuries." There were no skid marks leading up to the point of collision.
"It seemed pretty dire," Lale said.
# # #
Original Post: A pedestrian was struck by a vehicle near the intersection of Fourth and K streets in Eureka just after 5:30 p.m. Friday afternoon.
The patient was taken to the hospital via ambulance. No information on the person's condition is yet available, but there was several patches of blood visible in the roadway.
One lane of Fourth Street is currently blocked off while officials process the scene. We will update when we know more.