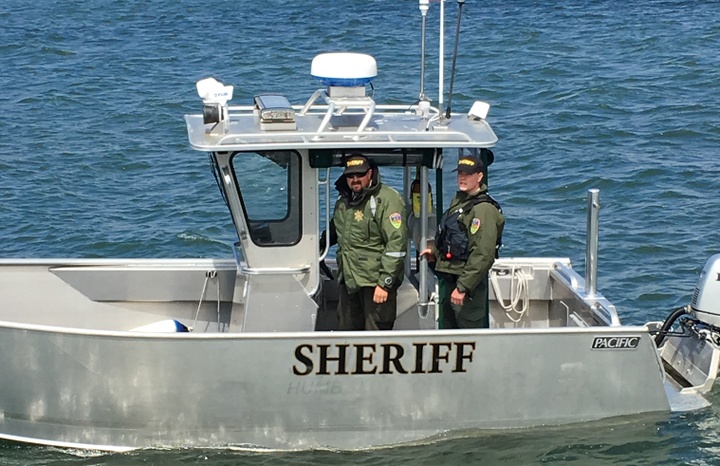 From the Humboldt County Sheriff's Office:
On Tuesday, July 4, 2017, the Sheriff's Office Marine Patrol Unit was working normal marine patrol on Humboldt Bay. The marine unit was in the area of Coast Seafood along the Eureka Channel. Deputies Conan Moore, pictured on the left, and Phil Daastol, not pictured, of the marine unit observed a suspicious subject on the dock who appeared to be in the process of stealing copper wiring from electric boxes on the dock.

The marine unit docked its sheriff boat along the dock and contacted the suspicious subject who was identified as Jonathon Steele Caudle. During the investigation Caudle told deputies he was taking the wire without the property owner's permission to make jewelry. Caudle was found to be in possession of burglary tools, a large amount of copper wiring, breaker boxes and other metal items removed from electrical boxes on the dock.


Caudle was arrested and transported to the Humboldt County Correctional Facility for PC 487J (Grand theft of copper wiring), and PC602 (trespassing without owners consent).

Anyone observing suspicious circumstances along the waterways of Humboldt County should report their observations to the Sheriff's Office at (707) 445-7251.