---
(PHOTOS,VIDEO) Early Morning Fire in Downtown Garberville Threatens Presbyterian Church; Cause Still Under Investigation
---
Click video to play. Problems on iPhone? Turn your phone sideways. Photos and video by Karen Henderson.
A huge fire broke out in downtown Garberville this morning, destroying a recreational vehicle and one building associated with the Community Presbyterian Church at the corner of Locust and Maple streets.
However, according to Calfire Garberville Battalion Chief Isaac Lake, who spoke with the Outpost this afternoon, it appears that the main church building suffered no more than a bit of smoke, fire and water damage, and should be reparable.
Lake said that he got the call about the fire at around 3:20 a.m. today. Before it was all done, the Garberville, Redway, Briceland and Miranda fire departments were all attacking the fire or providing support at the scene, and even one unit from the Blue Lake Volunteer Fire Department came down, being as it had some specialized gear that the firefighters made use of.
The fire started in the RV that had been parked next to the building, Lake said, but it quickly spread to another building on the church grounds. That building burned to the ground before firefighters could save it.
Lake stressed that the cause of the fire in the RV is still under investigation.
Friend of the Outpost Karen Henderson took the striking images of the fire response below, as well as the video above.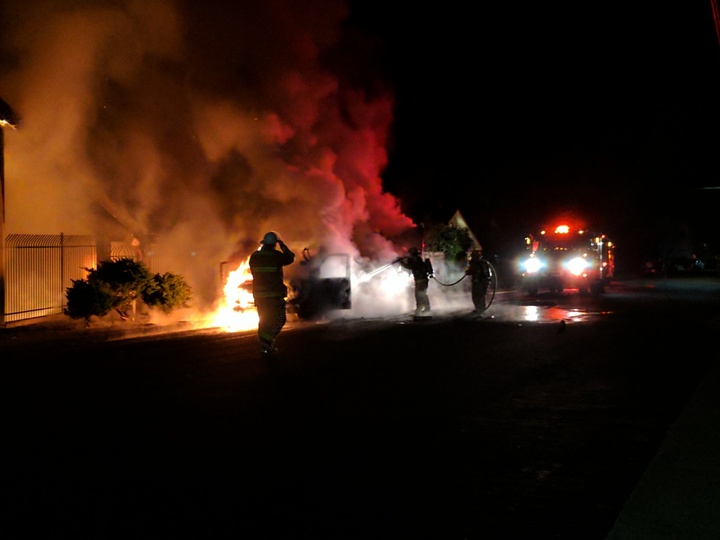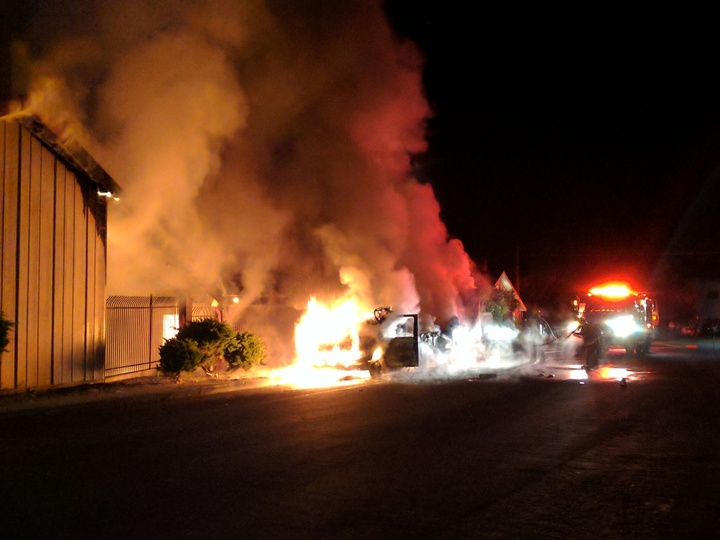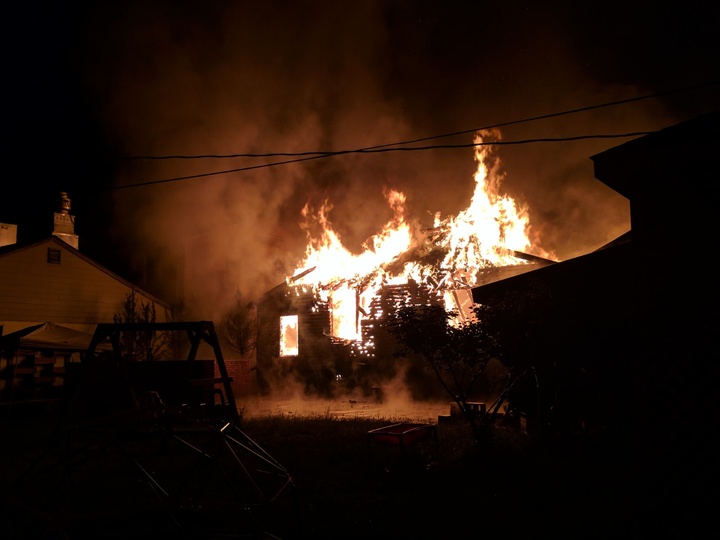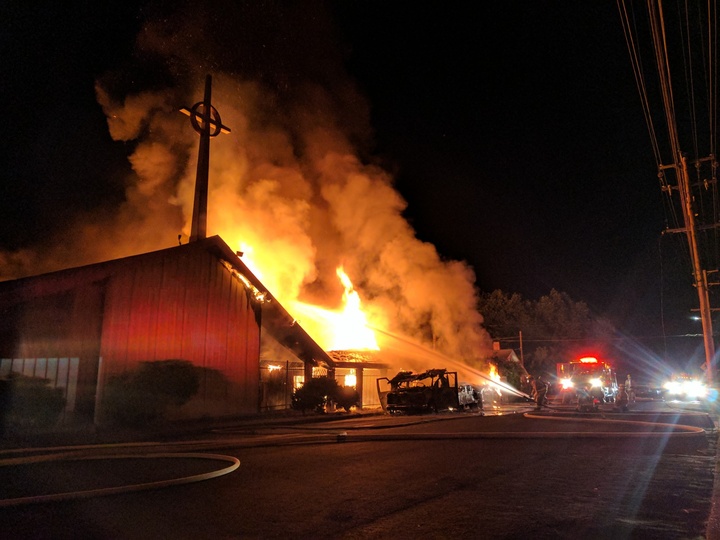 ---
SHARE →
---