---
GROWING OLD UNGRACEFULLY: …times of woe afford no time to woo…
---
"Julie, baby, you're my flame, Thou givest fever …" (Peggy Lee, "Fever")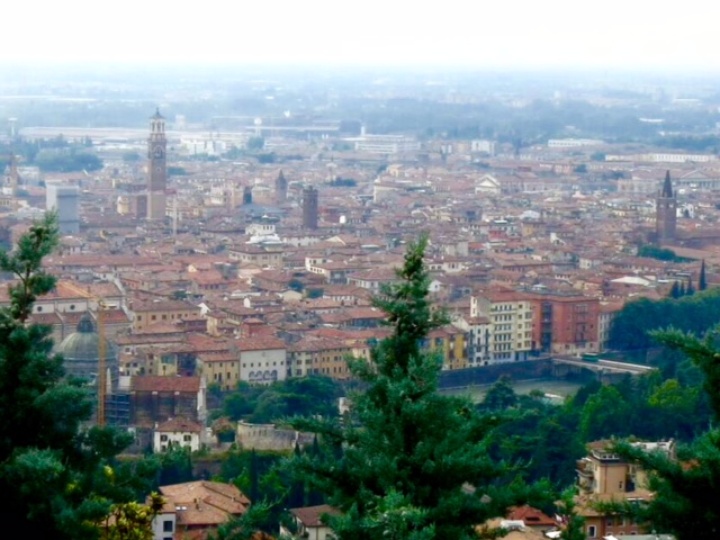 Of all of the tales of doomed star-cross'd lovers, none are starrier-cross'd than that of Juliet and her Romeo. The tragic love theme goes back as long as stories have been told — Thisbee and Pyramus, Dido and Aeneas, Cleopatra and Mark Anthony — but in Shakespeare's telling, love doesn't get any funnier (until Mercutio's death), sadder or bitter.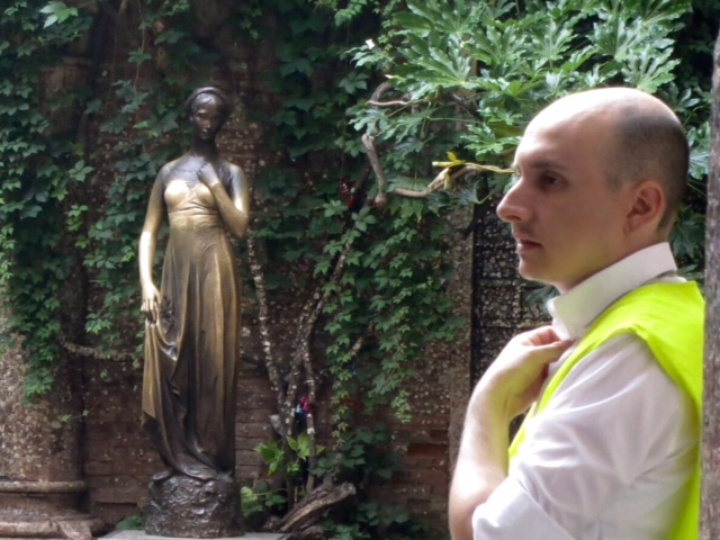 Shakespeare's lovers are kids, practically pubescent, who weren't too bothered by the politics of the time and place. Time: about 1300 AD. Place: Verona, Italy. Politics: Romeo was a Montecchi (Montague), the first family of Verona; Juliet was a member of the upstart Della Scala (Capulet) family. Which pretty much doomed their love from the get-go. Boy meets girl (at a ball); later, boy hears girl waxing amorously over him (cue balcony scene—Act 2, Scene 2); boy and girl secretly marry the next day, consummate that night; after which it all goes downhill and both end up committing suicide. Montagues and Capulets find them and decide to be friends. Curtain.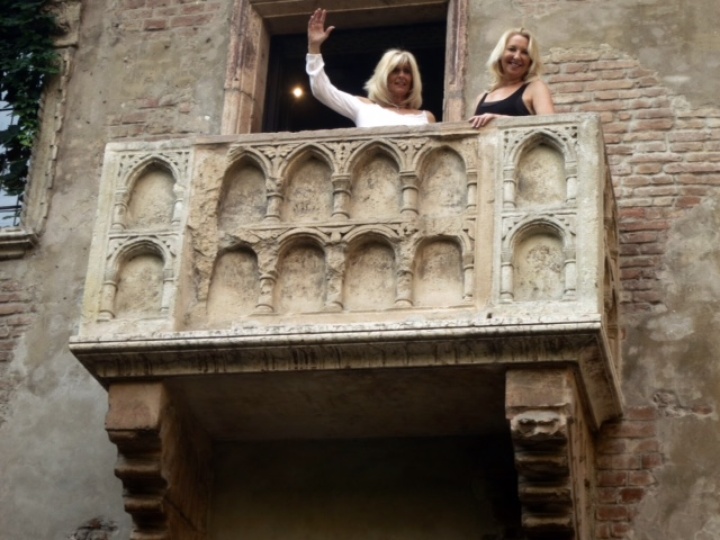 As pot-boilers go, it's a terrific tale, all the more brilliant for the fact that Shakespeare, who was just getting started on his literary career, wasn't even 30 when he wrote it. (For a sweet telling-of-the-tale, rent "Shakespeare in Love.") It certainly made his name; along with Hamlet, it's his most popular play. And it made Verona the "city of love," not to be missed when you're in northern Italy.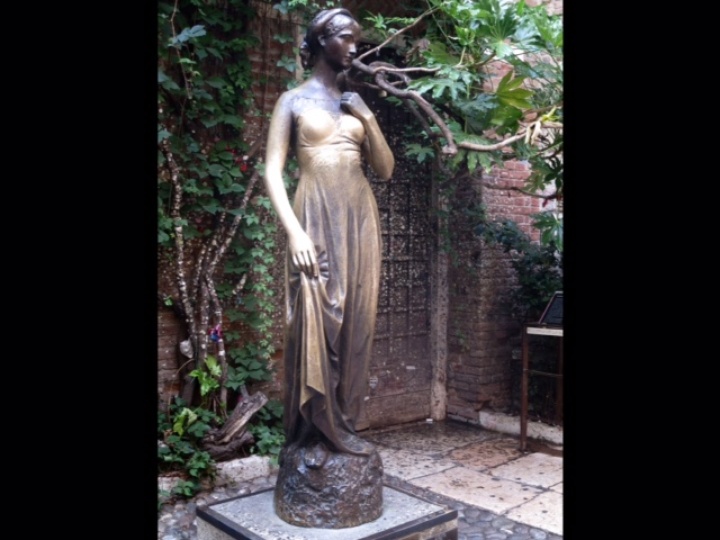 We didn't, anyway. At 8 a.m. this morning, Juliet's courtyard already had its share of visitors from afar—the courtyard's free, the balcony and associated house-museum not. Still, a quarter of a million tourists each year pay for the privilege of standing on her balcony, dreaming, perhaps of their own Romeos. (Outside, in Piazza Erbe, stalls were selling "I'm Juliet—sorry, you're not my Romeo" T-shirts.)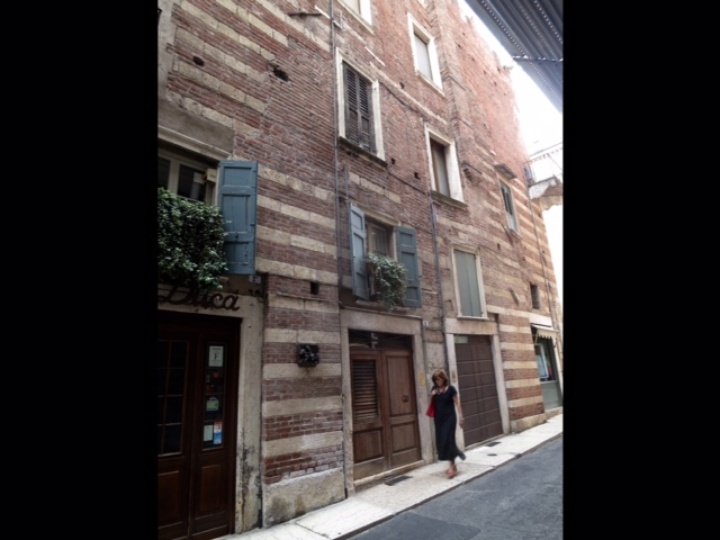 Round the corner and down the street, Romeo's house looked a bit dowdy in comparison, not helped by the high-rise under construction on the other side of the narrow roadway.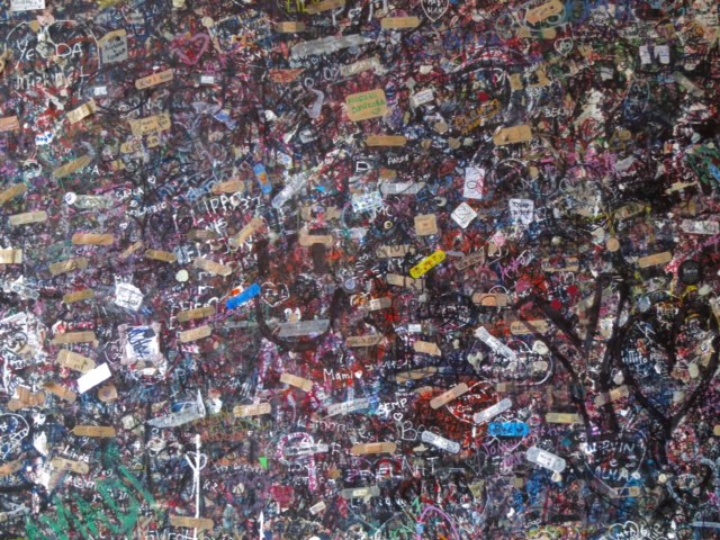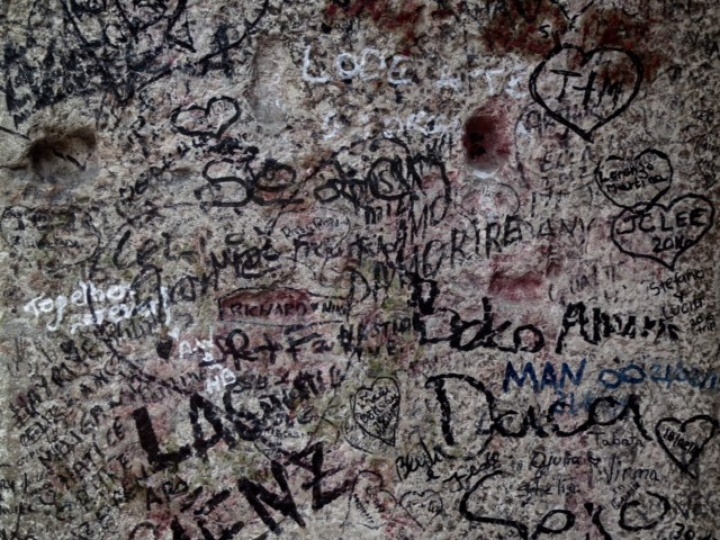 It's all BS, of course; "…historical documentation is completely lacking, and this not for want of searching," says our guidebook, which would have no reason not to talk the story up. Like King Arthur, Roland, Hercules and Aeneas, there may be some glint of truth somewhere (the Montagues and Capulets really were rivals — Dante himself tells us that). But the doomed-young-lovers theme made its appearance a couple of hundred of years after the events were supposed to have taken place — Shakespeare's plot parallels that of a 1524 story by Luigi da Porto. (For that matter, "West Side Story" parallels Shakespeare.)
And what about her right breast? Caress it and true love will be yours, goes the tradition. The problem is that countless hands had worn her femininity down to where a crack appeared, and three years ago the original bronze statue was replaced by a hardier one. Now, I think she's good for another five hundred years or so.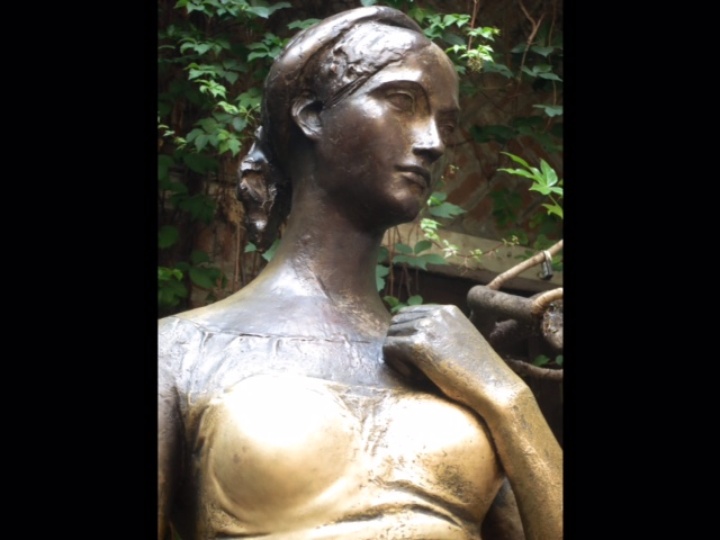 ---
SHARE →
---
---