Donald E. Cookman Jr.
March 5, 1954 -June 7, 2017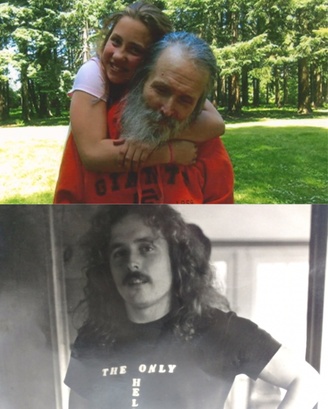 Surrounded by his family and their love Donnie passed on June 7th in his home, exactly where he wanted to be. Donnie grew up in Freshwater, where he made many friends over the years.

He had a love for many things, one of which was motorcycles, and in his younger years he had his fair share of them. His greatest love was for his family, especially his six children. He was a proud Dad and if you sat with him long enough to listen you could see the happiness and the light beaming from him when he would talk about his children. He was the type of man that would give you his shirt off his back, very loving and giving. His mother always said if you want to keep anything you better nail it down because he will give it away if given the chance.
He was a fighter and had many ups and downs in his life but he never let that get the best of him, he could always and I mean always find the humor in anything. When he was diagnosed with colon cancer over 12 years ago he thought that was going to be the end but he fought his way through and beat it. He had a strong will to live and be there for his family. Almost two years ago he was diagnosed with renal failure, In the time that was had with him we as a family were able to get a couple more holidays and birthdays with him. He was a fighter all the way to the end and never stopped smiling through it all.
When its our time to join him he will be waiting on the other side. He will be dearly missed by all who knew and loved him.
Donnie is survived by his wife, Lori Cookman; daughters Kendra Jones & spouse Mike Jones, Melita Evans & spouse Billy Evans, & Loretta Cookman; sons Charlie Cookman & Lucas Cookman; brothers Lloyd Roland, Tom Cookman, Jim Cookman, Jeff Cookman, & John Cookman; sisters LaNell Strid-Johnson & Mary Kunst; grandchildren Riley Arriaga, Ashlynn Sherer & Jakob Sherer; father, Donald Cookman Sr, along with many of his other family. He is preceded in death by his mother, Melita Cookman; brother Kenneth Cookman; uncle James Bucholzer; and son Joshua Sherer. His final resting place will be next to his mother and brother on June 21st. The graveside service for Donnie will be held on June 28th at 2 p.m. at the Ocean View Cemetery, 3975 Broadway. We invite family and any of his friends he made along his journey to attend.
###

The obituary above was submitted by Donald Cookman's family. The Lost Coast Outpost runs obituaries of Humboldt County residents at no charge. See guidelines here.