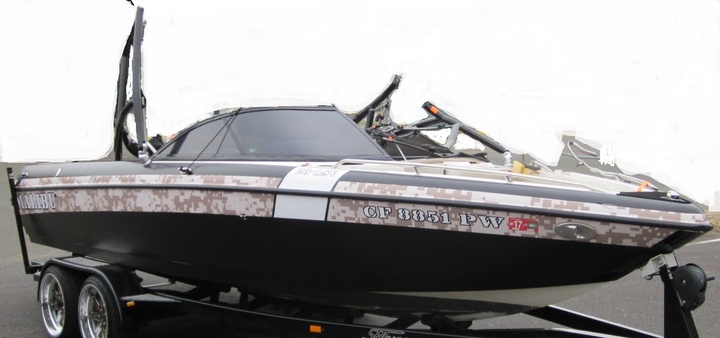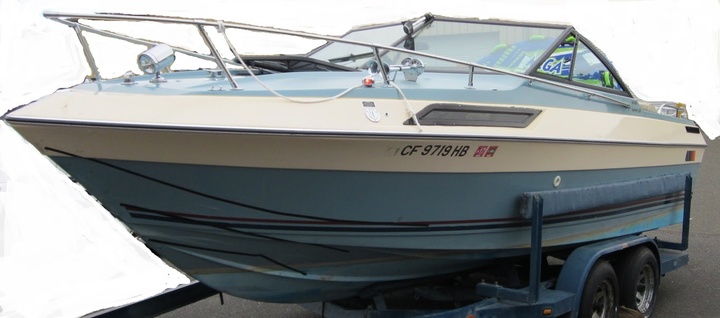 Mendocino County Sheriff's Office press release:

On 6/24/2017 around 10:26 PM the Mendocino County Sheriff's Office was advised by Cal Fire Dispatch of a reported boating collision on Lake Mendocino that possibly involved one deceased person and numerous other parties injured.

Responding Deputies learned the incident occurred a short distance away from the North Boat Ramp. There were initial reports of persons possibly fleeing the scene in a white sedan but at least some of these persons were later found to be possibly leaving to seek medical attention for injuries sustained in the collision. The Sheriff's Office was told there were two boats involved in the incident, both are pictured above. One boat may have had as many as 7 persons on board while the second boat had three persons on board at the time of the incident.

Reports indicate one of the boats had just left the north boat ramp dock as the other boat was approaching the area of the dock when they collided.One person, Miguel Corona, 26 years of age, from Ukiah sustained major injuries and was pronounced deceased at the scene when first responders arrived. Four other persons involved in the collision sought medical treatment for injuries ranging from minor to moderate.

The Mendocino County Sheriff's Office Detective Unit is actively investigating this case and is being assisted by the Yolo County Sheriff's Office Marine Patrol Unit. This investigation is looking into the possibility of whether or not alcohol played a factor in the collision, what significance darkness and speed of the boats might have played in the collision, and whether or not the driver of one boat might have fled the scene, as had been rumored initially.

The Mendocino County Sheriff's Office is requesting anyone who may have witnessed the actual incident, witnessed boating activity of the two boats prior to the incident, or other pertinent information to please contact the Mendocino County Sheriff's Dispatch Center at 707-463-4086 or the tip line at 707-234-2100.