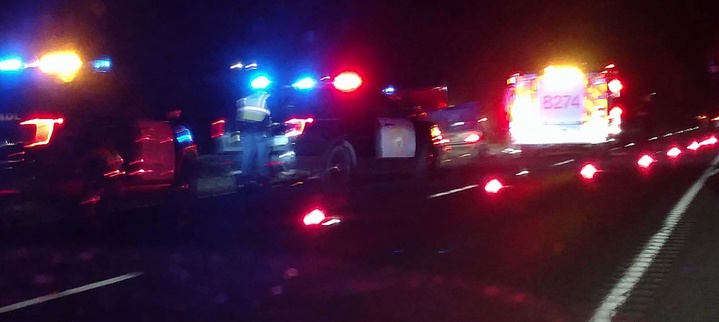 From the California Highway Patrol:

On Tuesday, June 27, 2017, at approximately 2225 hours, for reasons still under investigation, a Eureka, CA, resident was driving his Toyota 4 Runner the wrong direction on US-101 (southbound in the northbound lanes) just south of Murray Road in McKinleyville, CA.

32-year-old Gyle Maruska of Arcata, CA, was driving a 2015 Dodge 5500 pickup and trailer northbound on US-101 approaching Murray Road.

The two vehicles collided head-on killing the Toyota driver. Mr. Marsuka suffered only minor injuries and was not hospitalized.

Alcohol or drugs as factors in this collision remains under investigation.

The Toyota drivers' name is being withheld pending next of kin notification.

Only one lane of US-101 was closed for a short time.