Last September, Open Door launched a new program offering postgraduate residencies to nurse practitioners and physician assistants. This isn't exactly standard practice. Unlike physicians, who generally must complete residencies before earning their license, nurse practitioners and physicians assistants in California can go directly into general practice, as long as they're supervised by a physician.
But Open Door's new program, which is based on a model established 10 years ago at Connecticut's Community Health Center, Inc., has a number of advantages — for participants as well as the local community, says Breanna Olmstead, Open Door's member services director.
The main benefit for Humboldt County, she said in a recent interview, is to create a pipeline of primary care providers — something we've been sorely lacking. And on a larger scale, these nurse practitioner residency programs, which have expanded to dozens of clinics across the country, are building the ranks of primary care providers nationwide.
"So we're just playing our part, if you will, in creating that postgraduate training opportunity for these talented folks," Olmstead said.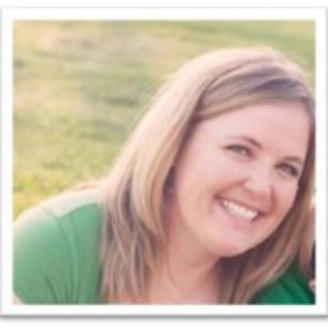 One of those folks is Beth Spellmeyer, one of the two participants in this first year of Open Door's residency program. Born and raised in Wyoming, Spellmeyer attended medical school in Vancouver, Wash., and after graduating as a nurse practitioner she started looking for residency programs and "stumbled on" Open Door's.

"It was a lucky chance," Spellmeyer said in a phone interview on Tuesday. "Lucky" because she and her family — a husband and two young children — enjoy it here.
"We kind of fell in love with the first visit," she said.
She also loves her job. (The residency is a full-time, paid position.) "I can't speak highly enough about the program," she said.
As a resident, Spellmeyer has developed her own panel of patients under the supervision an established primary care provider at Open Door. Twice a week she does rotations in clinics with "high-volume/high-burden/high-risk situations" — places, for example, that provide adult behavioral health, care for the homeless or deliver newborn babies. Residents also see patients during independent clinics, working as part of a team, and they spend each Thursday conversing with other residents across the country, covering a different topic each week and learning about quality improvement in the health care industry.
Spellmeyer said she could have gone to work as a nurse practitioner straight out of school, but she would have struggled. The residency program has made her feel more prepared. "The support I've gotten from everybody has just been amazing," she said. The medical professionals at Open Door and the clinics where she's done her rotations have been "so eager and willing to share and teach and further my knowledge, which is just great," she said.
Olmstead said that's the main benefit of this program for the residents — "to become a master of their craft with that elbow-to-elbow support and the infrastructure" provided through this intern-style mentorship.
Open Door recently recruited candidates for the second year of the program, and Olmstead said the caliber of those candidates was so high they decided to double the size of next year's cohort, offering four residency positions. Two will work at Open Door's Tydd Street clinic and the other two will work at the organization's new Redwood Community Health Center (formerly Redwood Family Practice) on Buhne Street.
Open Door has had no trouble attracting applicants to the program, partly because these nurse practitioner residencies are becoming more popular nationwide. But also, Olmstead explained, Humboldt County is ranked highly for federal loan repayment programs due to our rural setting and our shortage of primary care providers. Regions with such high loan repayment scores tend to be inner cities, sovereign tribal nations, extremely rural populations or prisons, most of which lack Humboldt's natural beauty and other amenities.
That hasn't been lost on Spellmeyer. "I can run in either direction from our house and within four miles I'm at a beach," she said. She and her family also love all the local festivals and the easy access to outdoor activities. But she's also passionate about her work. She wanted to come here because she saw the acute need for providers.
Olmstead said Humboldt stands to benefit from such a mindset. "People who are choosing to be nurse practitioners and serve in medically underserved areas have a passion for addressing some of the challenges we have — and we have those in abundance," she said.
The local population has complex health care needs and struggles in ways that are indicative of rural poverty, including high levels of substance abuse and addiction. Meanwhile, we have a shortage of medical specialists and insufficient infrastructure for mental health services. The people applying for residencies here, Olmstead said, "are individuals who are essentially dedicating their career and life" to meeting such needs, and the Humboldt lifestyle helps to sweeten the deal, she said.
After Spellmeyer completes her residency in September she plans to continue on with Open Door, working as a nurse practitioner at the new McKinleyville clinic.
"I can see myself working with this organization long-term," she said.
Others may follow suit. Andrea Brubaker is one of the four women coming to Humboldt in September to participate in Open Door's next residency cohort. A National Health Service Board scholar from Georgia, Brubaker learned of the residency opportunity through a federal program to recruit primary care practitioners to work in underserved communities.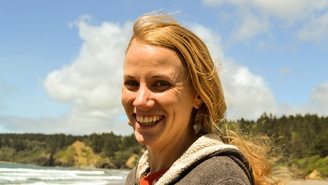 Having previously worked with cancer resource centers in Mendocino County through AmeriCorps, Brubaker had already fallen in love with the North Coast.

"It felt like a wonderful place," she said in a phone conversation from Georgia. "It's gorgeous, and I loved the community there. I was looking for an opportunity to return."
Community Health Center, Inc., the Connecticut clinic that launched this program a decade ago, says that, on average, half of the participants wind up staying in the community where they did their residencies, 85 percent continue serving in community health clinics like Open Door, and 95 percent remain in primary care, as opposed to going into specialty disciplines.
Eventually, assuming these trends hold true locally, Open Door's residency program should help the community address its shortage of primary care providers. But Olmstead acknowledged there's a long way to go.
"There continues to be barriers for lots of our community members to access the care that they need," she said. This is just one effort to alleviate the problem. Local agencies, including Open Door and St. Joseph Hospital, are working independently and collaboratively to address the shortage of care providers, and things are looking up. Olmstead said that after years of struggling, Open Door has recently had success recruiting medical professionals.
"The momentum really changed in the last year-and-a-half, two years," she said.
And this residency model may soon be duplicated. Open Door is now working with St. Joe's to develop a physician residency program, which is tentatively scheduled to launch next year.